If you're familiar with cats, they tend to copiously breed and if you have a female cat at home, you may find yourself with a fresh litter every few weeks if you didn't neuter her. And this is why a lot of kittens are abandoned.
Whether it's because the owner couldn't find anyone to adopt the kittens or is too lazy to look for someone to adopt the kittens, these poor creatures are usually left outdoors at some abandoned place and are left to fend for themselves.
Watch this video of a kitten with 'hooves' below.
Video credit: Rumble
The resilient ones can often make do with the life of a stray, especially if they are part of a group of stray cats. Unfortunately, there are those who simply can't cope with the wild and succumb to hunger or the weather. The younger a kitten is abandoned, the less likely the kitten is to survive.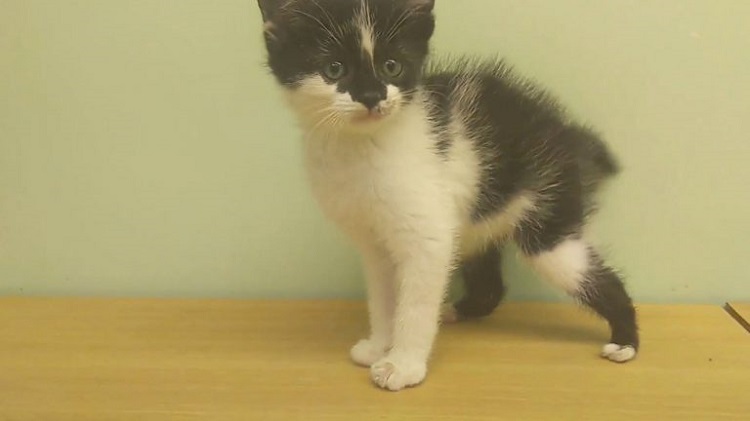 Fortunately for an abandoned kitten named Mr. Thomas, rescuers found him in time in an abandoned gas station. But upon closer inspection of the four-week-old kitten, the rescuers were shocked to discover that the nine-ounce American Domestic Shorthair had back paws that looked like "goat hooves."
The rescuers made the discovery as the kitten was being checked out by a veterinarian at Tri-State Spay and Neuter, Ashland, Kentucky, in preparation for setting him up for a foster home.
It turns out that Mr. Thomas has syndactyly, an extremely rare genetic disorder that causes two or more digits to fuse together.
Veterinarians attached lightweight braces to the kitten's legs to help him walk and are trying everything to return full function to his back paws. In the meantime, they are making calls for a forever home for Mr. Thomas.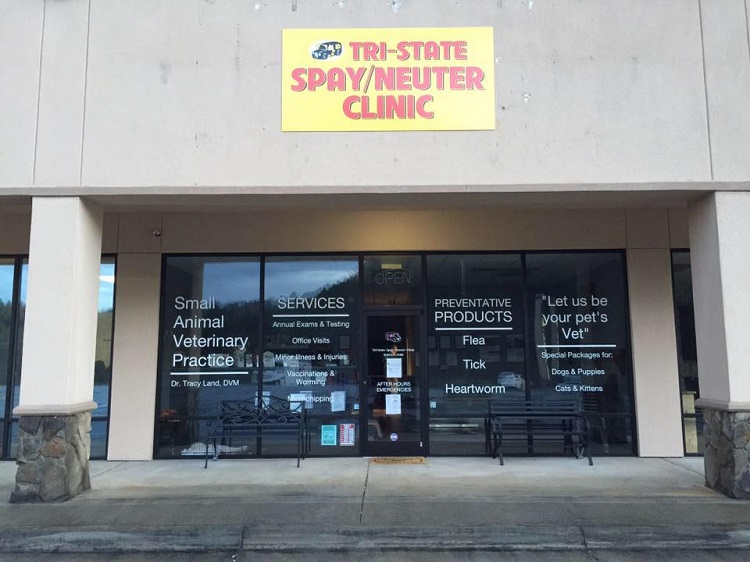 Chrissy Dillow, 40, Founder of Tri-State Spay and Neuter, said: "We have a focus on those cats and kittens that are sick or injured as well as those considered 'special needs.'
"His back feet looked similar to hooves on a goat and since he doesn't have all the toes on his back foot it curls – which means he walks on the side of his foot which is causing a callus.
"Since his bones are still soft, the vet is hopeful that the braces and physical therapy will help get his foot into correct alignment.
"At the very least, it will get him accustomed to wearing booties that will protect his feet as he grows and becomes an adult cat.
"His condition is very rare and it is even more rare to affect the back feet.
"Mr. Thomas has seen a couple of veterinarians all of whom say they have never seen it before.
"He is currently with a foster in Ashland, but we are asking people to get in touch if they can give him a forever home."
Recommended Video For You!
"Animal rescuers save tiny kitten stuck between cement walls"