Some news makes you fall in tears and make you emotional as this wobbly kitten does. The cat named little Carly had a birth disease which was known as swimmer's syndrome due to which she could not walk and could even stand stable.
Watch wobbly kitten walking straight due to 3D printing technology
When she was six months old she was saved by all paws rescue group in Brampton Ontario Canada but as she had a disability such as wobbly, she could not find a good home for her.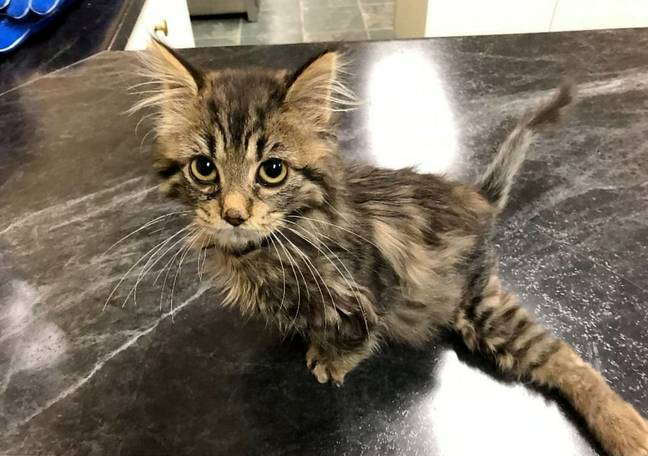 People would hesitate to take her home because of the disability. But then she found a foster home of Karen Boerner she is a professional pet groomer and hails from Guelph, Canada and she had a glance of wobbly in December. She looked after and wobbly also got a foster home to live in.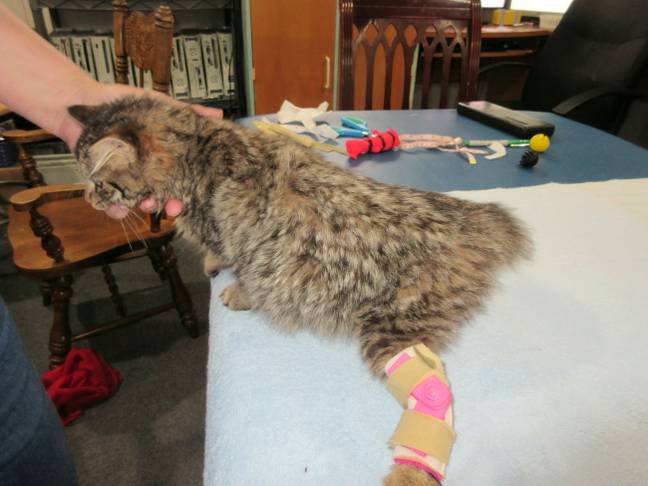 As Karen was worried about wobbly so she posted on social media about the condition of wobbly with an aim to get some idea that how she can be treated.
That post was seen by a company who deals in gaming equipment for disable people they decided to make wobbly walk normally.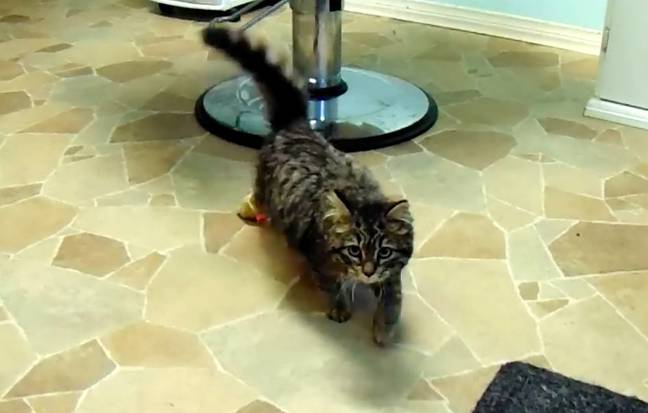 The co-owner of the company named Accessible gaming Andosh met with an orthopedist and asked him to help them in making a brace and that would be a 3D printed brace just to make the poor walk as normal cats.point 381 |
So after a few days, the device was attached to Carly and she adopted it perfectly.point 68 | Carly started to walk and stand straight which was so lovely as she felt herself a kitten for the first time.point 157 | 1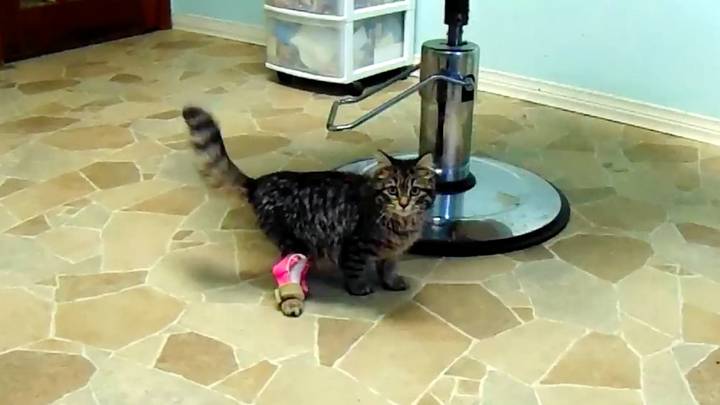 Cameron who is 25 and an administrator for Andosh felt so good for the little kitten and he could relate his condition with wobbly as his brother along with Cameron were also born with a syndrome known as Ehlers Danlos.
Due to this syndrome, the bodies dislocate as the connective tissues get weak. He has been through this pain.
He had to wear braces so they had an idea about the pain when joints do not support the body. But now Carly is all set to be adopted after a week and now she is seen happier than ever before as she plays with cats and is much active now.
Recommended video!
"My Twin Has Down Syndrome | BORN DIFFERENT"