An 8-month-old baby was crushed to death after his baby walker rolled on a busy road while his mother was busy checking her phone.
In footage of the incident that occurred in Thailand, the baby walker with the 8-month-old inside is seen rolling into the path of a truck.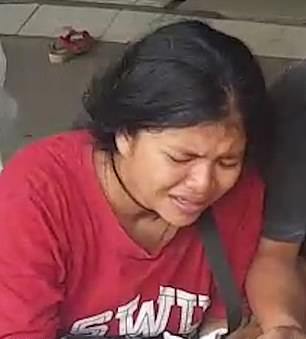 Little Nontawat Saingam was playing in his baby walker in front of the family's house in the Samut Prakan province.
Allegedly, the 8-month-old managed to open the door of the fence before accidentally rolling down the driveway and onto the busy road.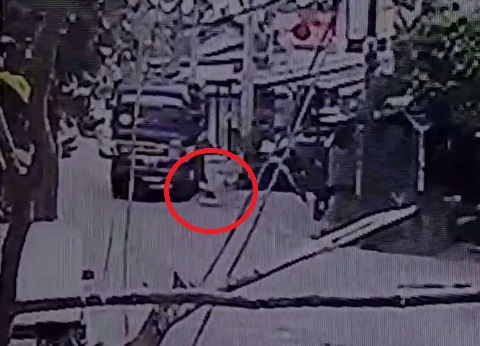 Meanwhile, 32-year-old mother of the baby, Wilawan Pitpan, was busy chatting with her sister on social media. Moments after the incident, she was seen running towards her son who was instantly killed by the force of the lorry.
According to Pitpan, she'd been watching her 8-month-old all the time until she got distracted by a conversation with her sister.
During that time, the young boy managed to open the metal gate which wasn't shut properly.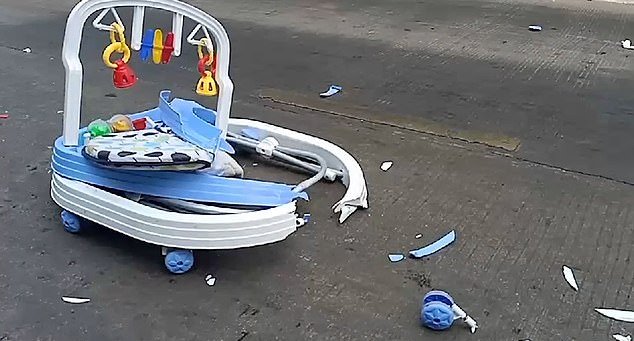 "I didn't know how long I kept looking at my phone and texting with my sister," the heartbroken mum said.
"But I was very shocked when I saw the walker disappeared and the gate was opened.
"I rushed outside and saw what had happened. I called the rescue foundation. I was trying to think that he was just unconscious so they could save him. But then I knew I was wrong."
The 61-year-old driver of the lorry involved in the tragic death, Sanan Sopapong, also spoke out and explained he was on his way from work when he hit the baby walker.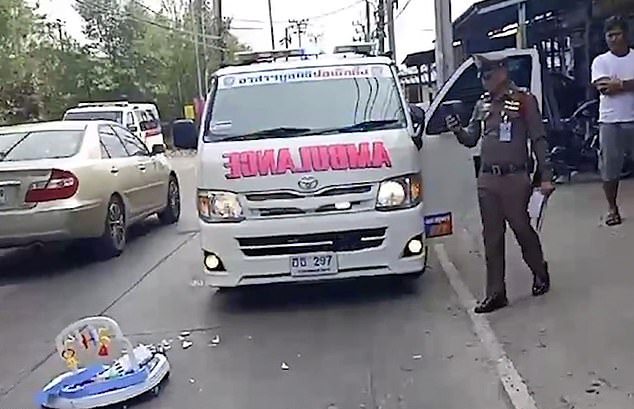 "I couldn't drive fast because the road is very narrow. I was shocked to see the walker suddenly rolled very close to the truck. I tried to swerve but the walker instead went under the back wheel," the driver said.
Following the tragic death, the regretful mum said:
"Now I really wish I could turn back time. I should've been more careful and I would never let him out of my sight, ever."
What are your thoughts on this incident? Let us know in the comments and don't forget to SHARE this post with your friends and family!
Recommended Video!
"A Woman Has Had A Lucky Escape After Being Run Over By A Lorry In Xinyi, China"