LIKE OUR PAGE

Children can say or even do the darnedest things that no one had ever imagined or expected of them. All kids act similarly just the way this five-year-old Savannah whose adorable antics has gone viral and attracting the attention of many over the internet. Savannah realizes the health distress that his father had, and she knew just when to step in and lend a helping hand.
The type of conversation that Savannah had with the 911 dispatcher is quite comical. It started when her dad had a feeling of having a heart attack and hence reached a phone to call 911. What followed is painful on the side of the dad, but if you give it Savannah's perspective, then it is hilarious.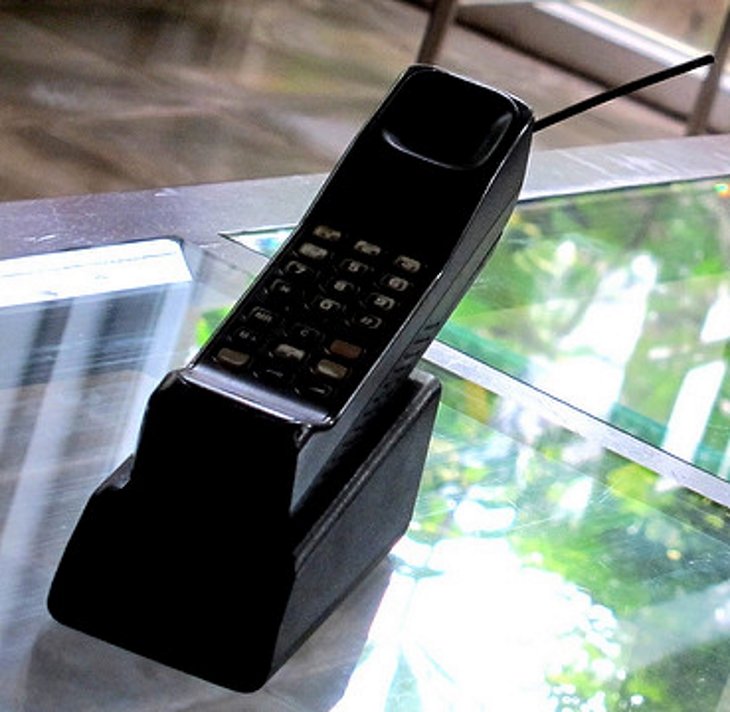 The pain intensified and Savannah's dad could not even catch a breath. He was unable to communicate with the dispatcher, and his young daughter realized it. She went and took the phone from her dad so that she could pass the information. She first assured her dad that he would be okay before proceeding to talk to the dispatcher on the side of the phone. What amazes everyone was the way she remained calm for the rest of the time that she was on call.
Savannah informed the 911 dispatcher that her beloved dad could hardly grasp air and asked him to get them an immediate help at their home. She was very sincere in the way she laid the information. The dispatcher assured her that the needed urgent help was on the way and that they would soon get to their home to save her dad.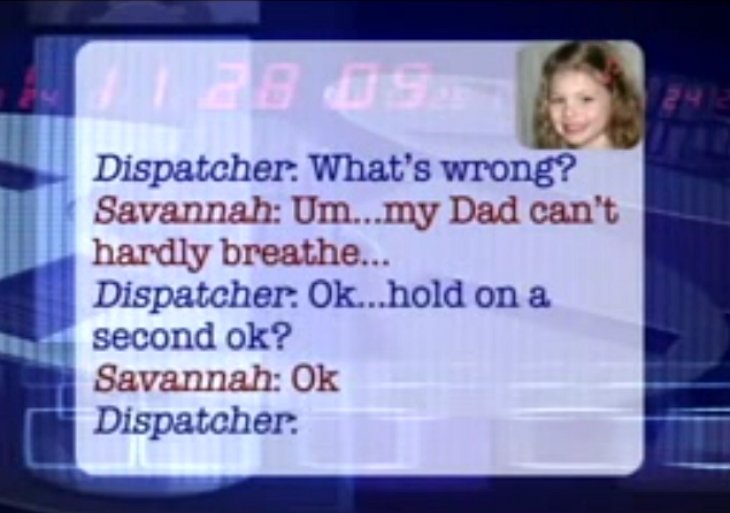 After she had completed the call, she turned to her dad who was in pain that the help was on the way and he should not be worried. The dispatcher extended their conversation by asking whether the front door was locked or not. However, Savannah didn't know what to answer, so she turned to her father for answers.
She realized that the door was locked and consequently informed the dispatcher who instructed her to open it so that the rescue team could have an easy time accessing the house. Then something interesting happened. When the truth dawned on her that the strangers would soon be getting to their home, and they were still in their pajamas, she knew that she needed to something. Savannah was old for her age. At just five years of age, she exhibits high-level of maturity and good skills of observation.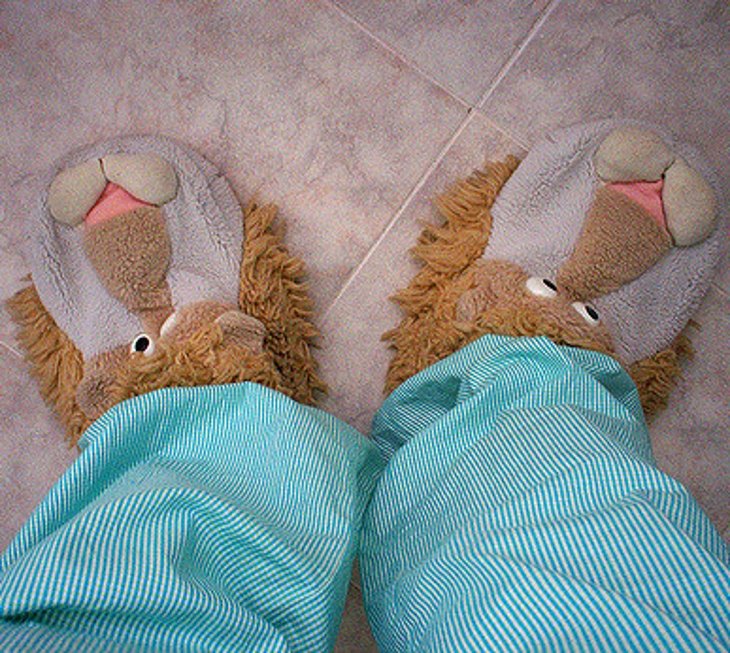 Savannah knew that she had to change her clothes just in time before the rescue squad arrived at their home. She informed the dispatcher that she required more time so that she could get into her room and change the tank top that she was wearing at that time.
However, the dispatcher wanted her to stay put with her father until such a time when the help would arrive. She intervened and engaged her over the phone by continuously asking her if the dad was awake and doing just fine.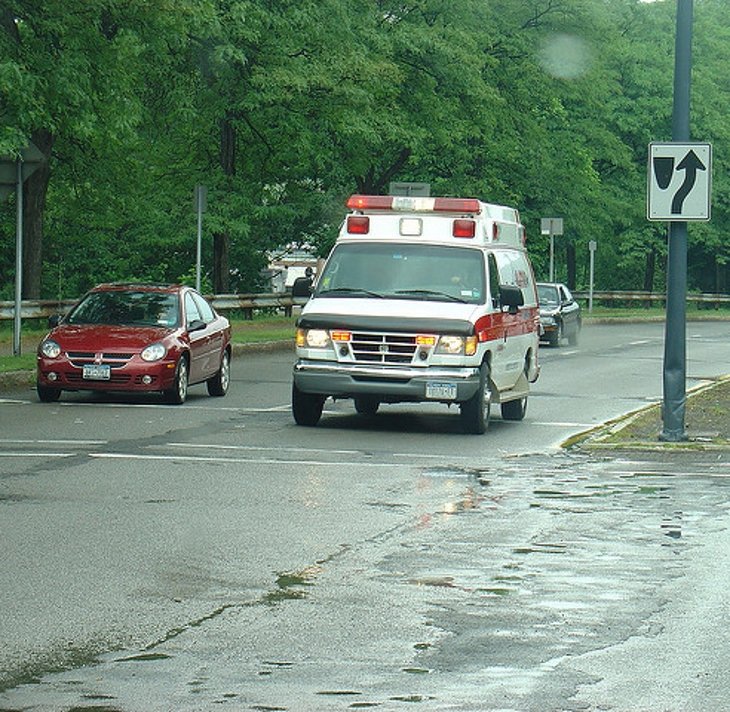 But the thought of the emergency workers getting her in her jammies didn't get off her mind. She never wanted them to find her dressed in a tank top. She never stopped thinking about her night attire.
She said to him that "I am not sure what I am going to wear, be he needs oxygen urgently." Afterwards, she introduces dispatcher to her dog named Lou who happened to like barking though it is a friendly dog.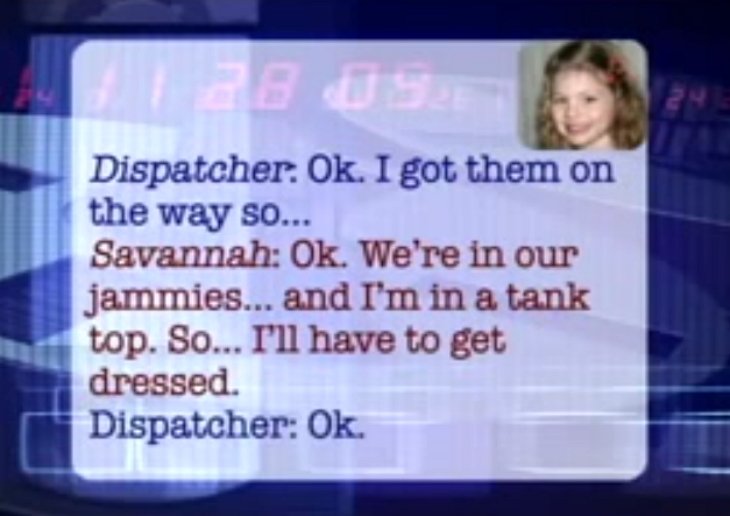 It is a feeling that you won't miss hearing. You still have a chance to hear the reassurances that she gave her dad over all the period that she spent on a 911 call. You might be forced to think that she is just funny but the way she carried out herself was adorable.
What do you think of this young kid called Savannah? Is she not sweet to behave that maturely to help her father contact the dispatcher at 911 and get help? Send us your opinion by just commenting on this post.
Also, support us by just sparing few seconds to LIKE US ON FACEBOOK!
LIKE OUR PAGE