LIKE OUR PAGE

It's wonderful to see how little children react to the world. As they are new to the world, they are naturally excited and curious about everything. For instance, if you take a child out for a walk, you will notice they are mesmerized by even the normal things around them, be it buildings, trees or the sky. Even though curiosity is a good thing, but their inquisitive nature doesn't always bring them good. Often they end up in harm's way because of their naivety.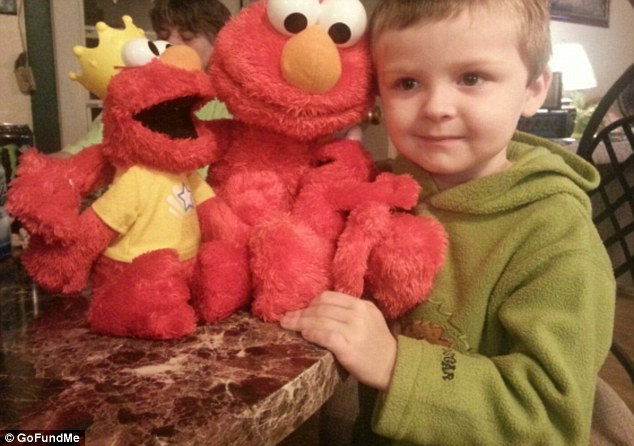 This may have been the reason behind the tragic death of a four-year-old boy from Kentucky, which left his parents in shock. While playing at home, the boy came across the family's spice cabinet, and the colorful objects on the counter appealed to his curious nature. He started exploring the objects before him, and that's when he found Cinnamon and inhaled it. The smell of the Cinnamon powder was too good for him to ignore. Unaware of what it was, he took a big whiff of the powder and collapsed shortly after he choked on it.
This boy was in his mother's Richmond, Kentucky apartment, so it was not long before she started looking for him. After seeing her child collapsed on the floor, she rushed him to a nearby hospital, but in-vain. According to the officials it was too late and he was declared dead about 90 minutes later.
It is difficult to imagine the consequences of this event on Brianna, his mother. She is devastated and is still reeling in shock, but has mustered enough courage to share Matthew's story. There is something she wants everyone to know in order to prevent this disaster from happening to other kids.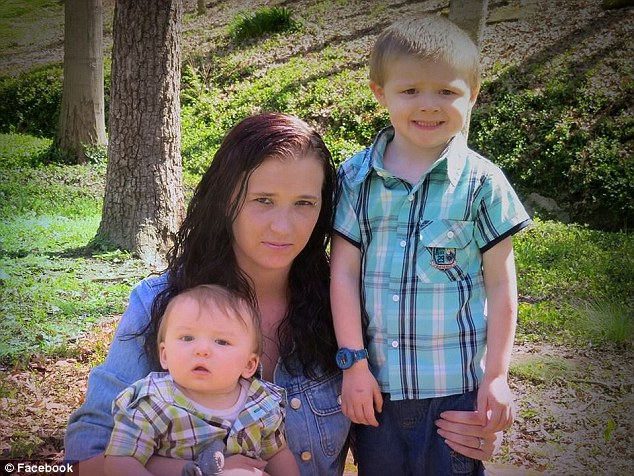 Strange it may sound but this is a matter of concern for everyone. If you are still wondering, then you don't know what the Cinnamon Challenge is. The situating is serious because the internet is getting hot for this new challenge, and if you believe in learning from examples then Matthew's story should be sufficient enough to get the idea of its deadly nature.
"He was completely healthy – no problems," the mother of two said. "He started choking. It was like he was having a seizure and just collapsed."
Brianna wants no one to experience what she went through. It is a disastrous site seeing your young child in a seizure-like state. She still wonders what mysterious power enabled her to transport Matthew to the Baptist Health Medical Center in such a traumatic situation. However, this was not enough to save him and he eventually lost his life from inhaling Cinnamon powder.
As per the medical report, cinnamon powder entered into his lungs which resulted in asphyxiation. The coroner said asphyxiation is especially caused by the inhalation of Cinnamon.
Brianna has lost her child, but she is worried about the life of other children since the Cinnamon Challenge has gone viral. This challenge is about swallowing as much ground cinnamon as possible without the intake of any liquids. It started as a prank on social media back in 2011, and has gained much popularity over time because people are unaware of its consequences.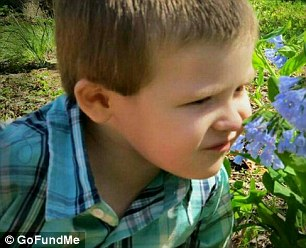 Doctors have declared the prank to be dangerous, as the Cinnamon pieces can get stuck in the windpipe and the lungs, which results in inflammation and hence increases the probability of choking.
Brianna has been more direct in her message than the medical staff.
"Cinnamon can kill," she said. "All these kids, they don't think about the fact it can hurt them."

Brianna wrote a heartfelt Facebook post after he son's passing.

"I can't express how grateful I am for all the amazing support we have right now. And each and every one of you are amazing," the post from June 4 read.

"Matty man's story made the Lex 18 news and now CNN wants to share it nationwide. That helps ease my breaking heart just a little to think that just maybe my baby's story can save even just one child's life. My Matty was definitely loved by many and he loved everyone. Fly high baby boy we love you more than words could ever explain. And we miss you so much it hurts. R.I.P my sweet little angel."
Although it is a senseless challenge but many people fall for it, and keep no doubt in mind about its fatal outcome. By sharing Brianna's story you can save a life by preventing someone from falling in to this trap. We also encourage you to share your valuable opinions on the Cinnamon Challenge in the comments section below, and don't forget to LIKE US on Facebook.
LIKE OUR PAGE