LIKE OUR PAGE

No one loves the sight of their dog or cat ruining their beautiful Christmas décor, especially before Christmas arrives. Pets love playing with the eye catching Christmas trees and ornaments. This leaves the tree on the floor with broken ornaments, exposed wires that can easily cause severe injury to them. But with these simple hacks below, you don't have to worry about choosing between your lovely pet and setting up a fabulous Christmas tree. Check out these genius ideas people came up with to pet-proof their Christmas trees.
#1 The Best Way I Could Put Up A Christmas Tree With A Fox In The House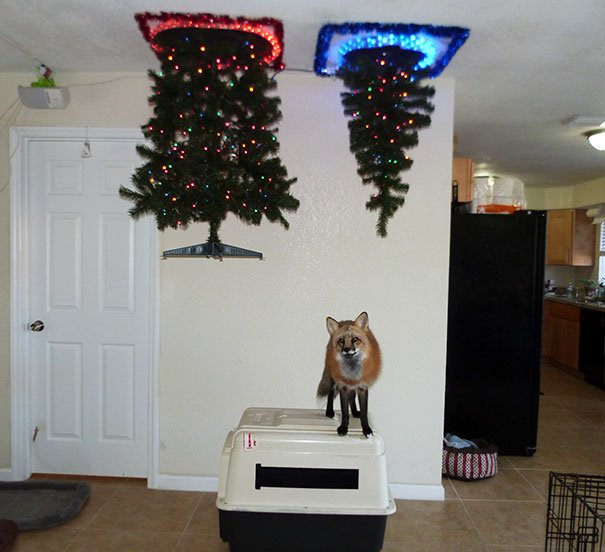 #2 Our Dog Keeps Eating Ornaments. This Is Our Solution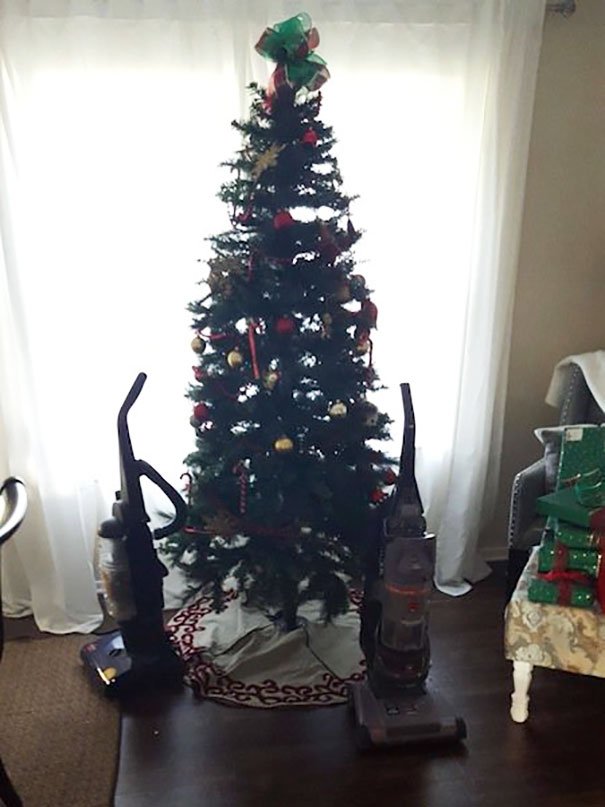 #3 Christmas Tree For Cat Owners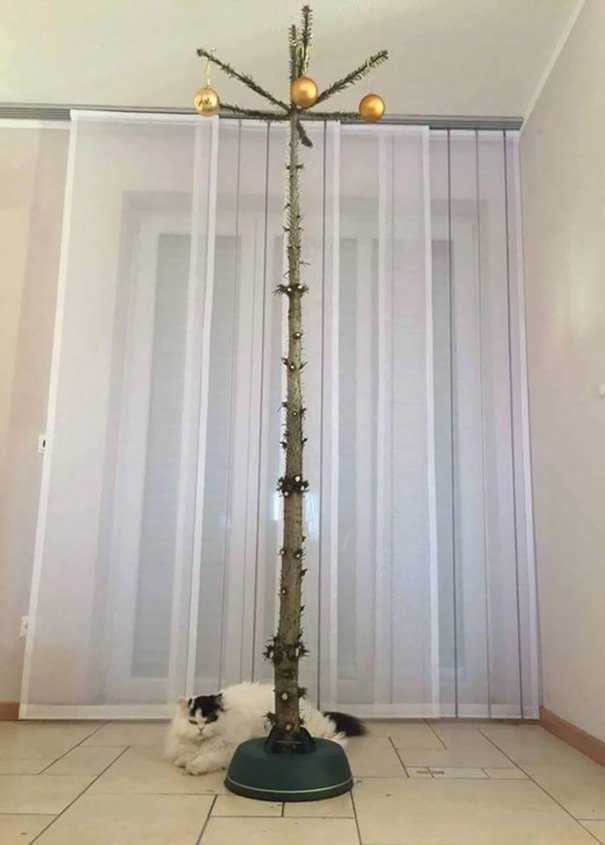 #4 Christmas Are Saved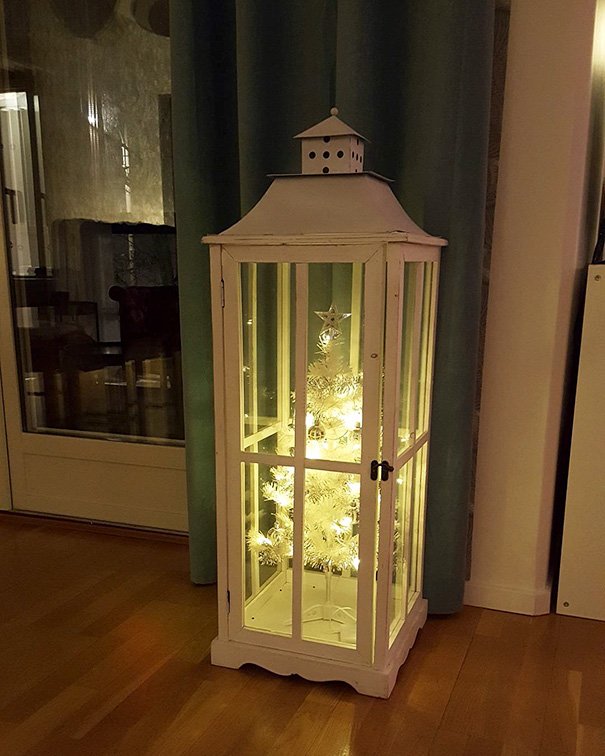 #5 Every Time He Tries To Climb The Tree, We Make Him Put On A Christmas Outfit For 15 Minutes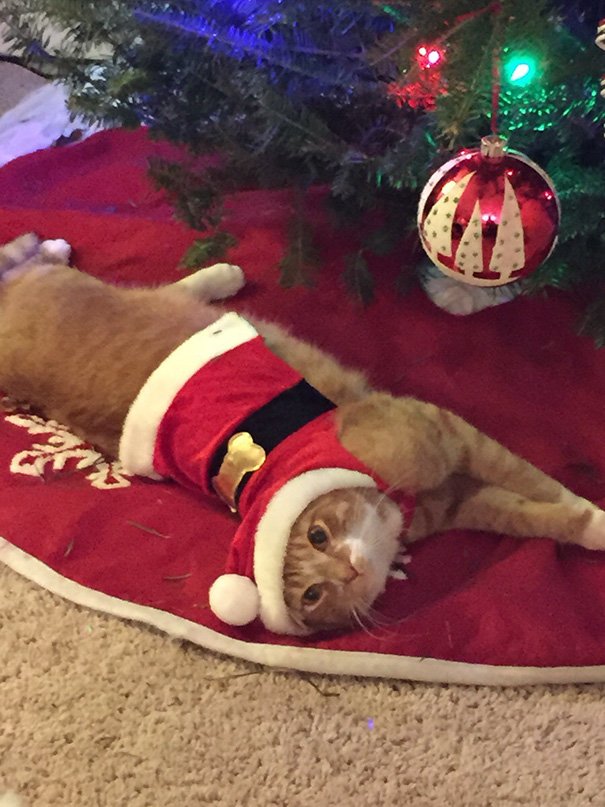 #6 Perfect Tree For House With Cats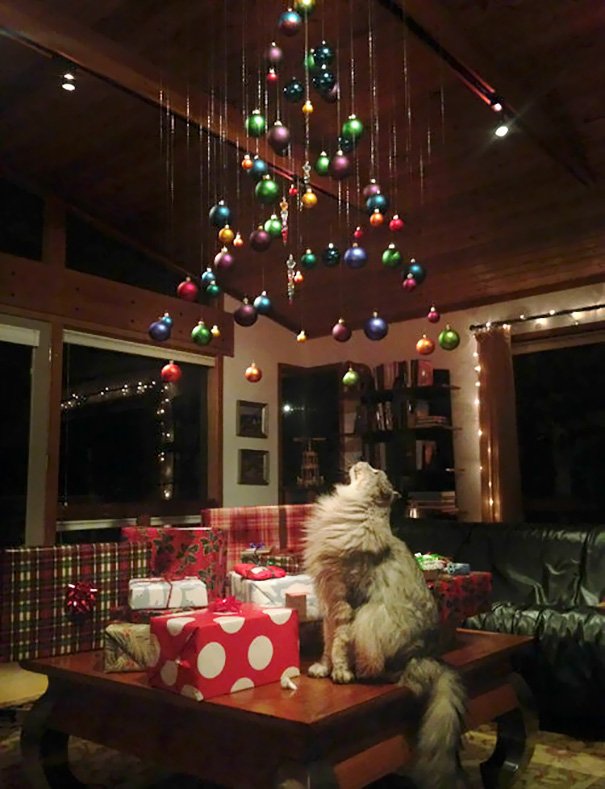 #7 We Put Our Tree Up Today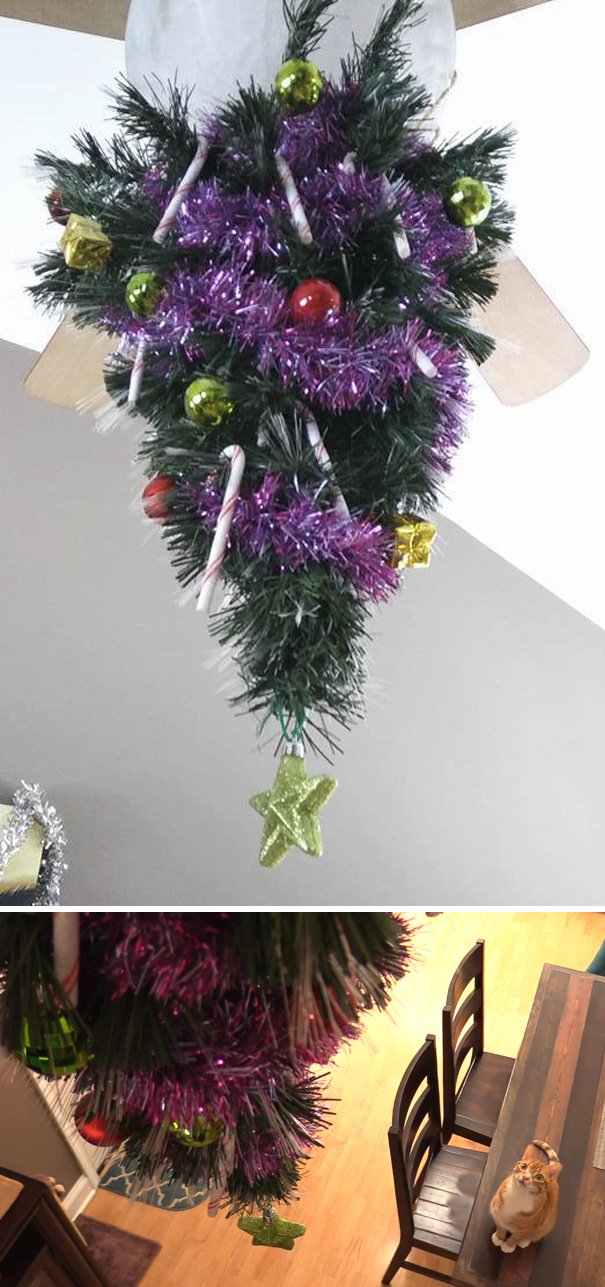 #8 How To Protect Christmas Tree From Your Cat? Use A Cage. For The Tree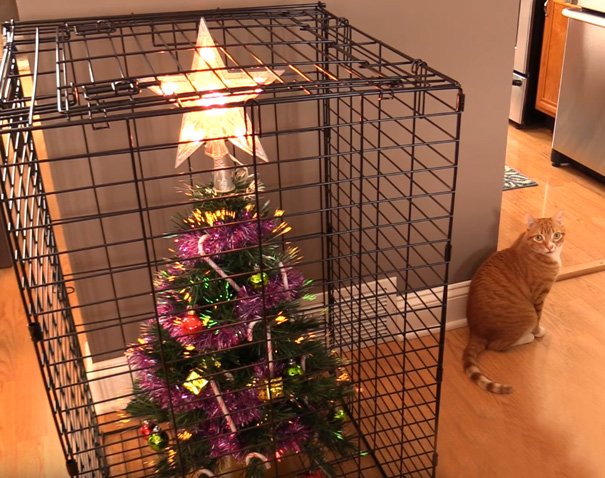 #9 Someone Isn't To Be Trusted With A Decorated Christmas Tree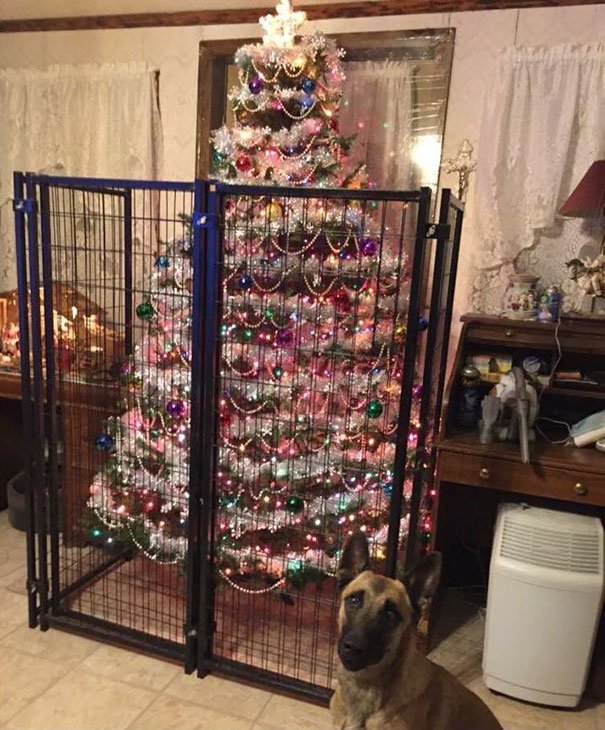 #10 Pretty Sure This Tree Will Be Safe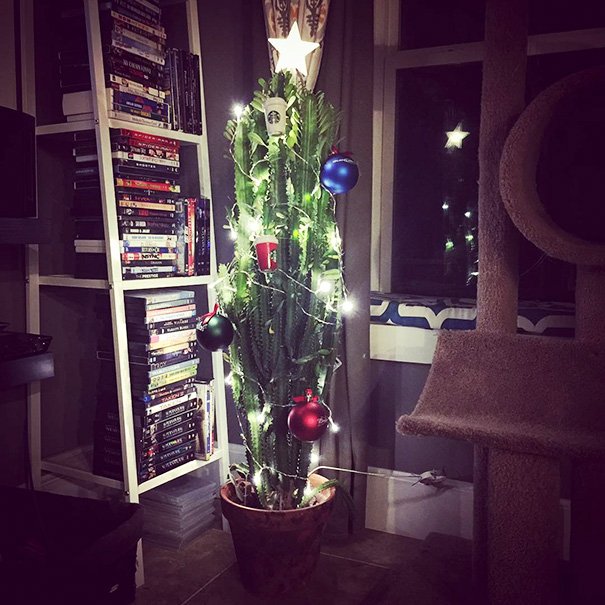 #11 I Figured Out A Solution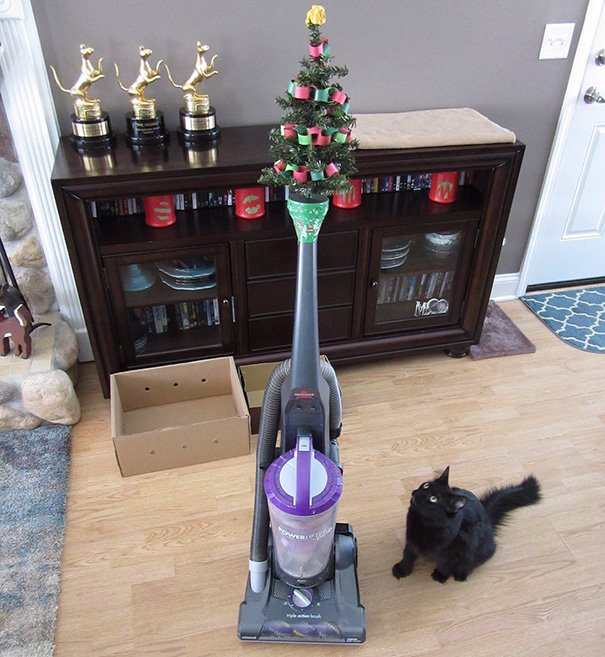 #12 Christmas Are Protected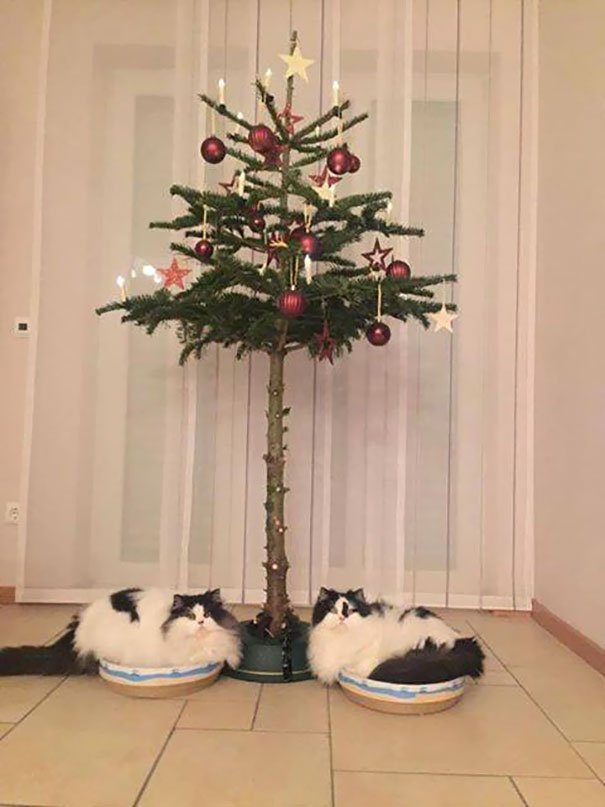 #13 Christmas Tree In Saran Wrap, Cat Proof Level Over 9000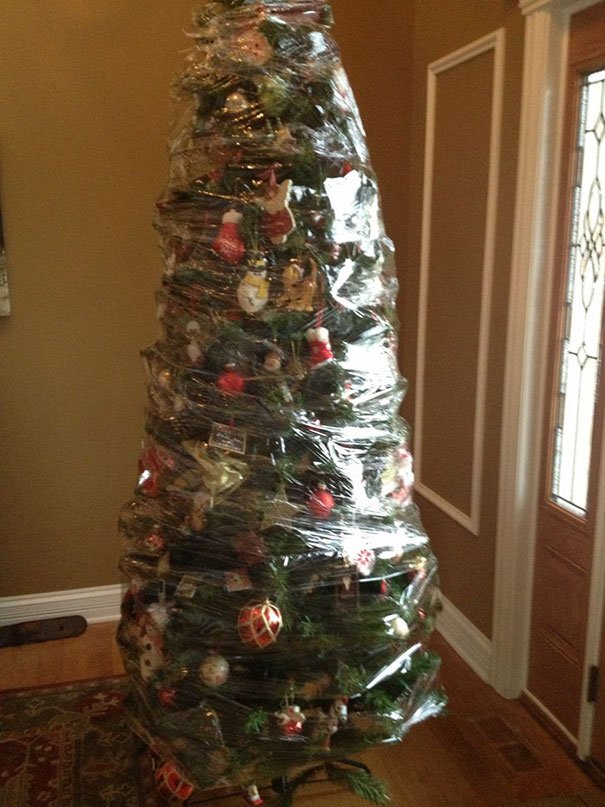 #14 Dog Proof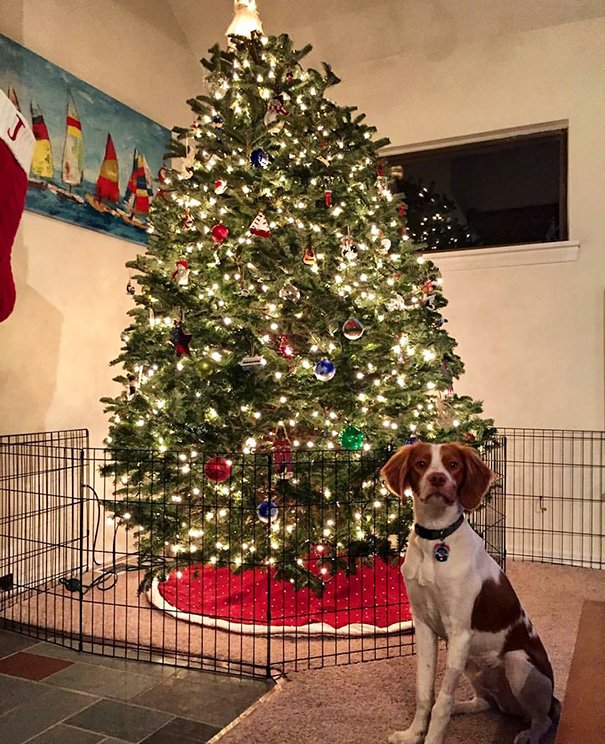 #15 Our Christmas Tree Thanks To The Worlds Highest Jumping Kitten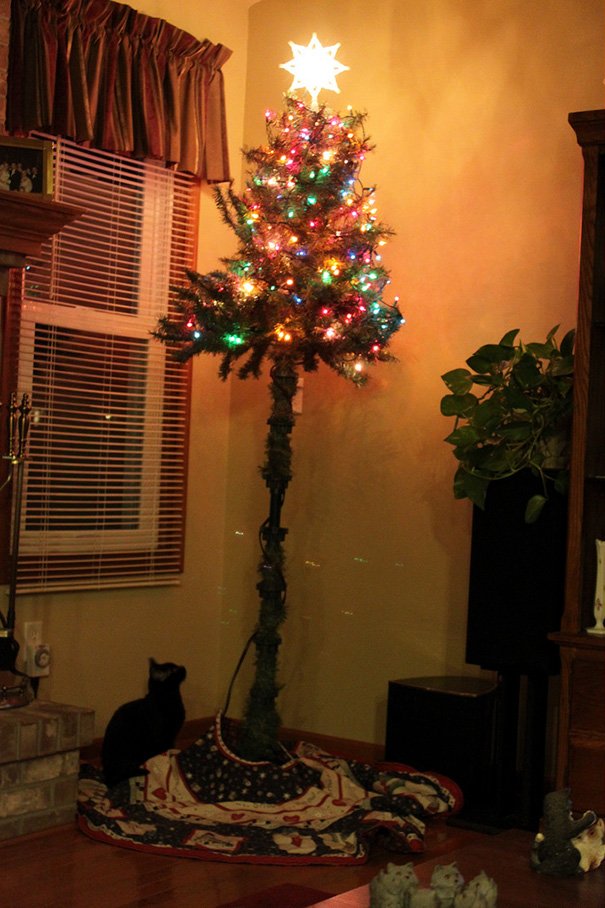 #16 No, This Tree Isn't Half Done — It's Done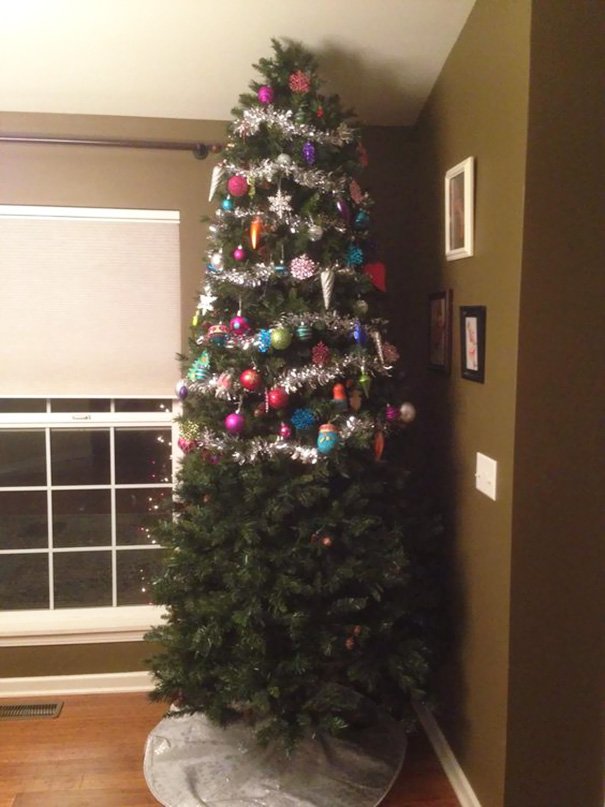 #17 Cat Proof Christmas Tree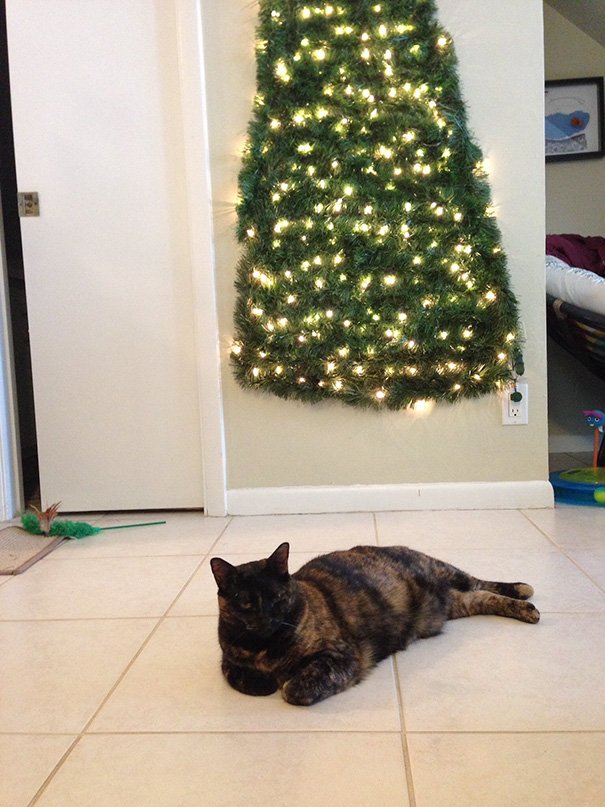 #18 Our Cat Proof And Environmentally Conscious Christmas Tree. Turn A Tomato Cage Upside Down, Add A Blanket, And Laugh At The Situation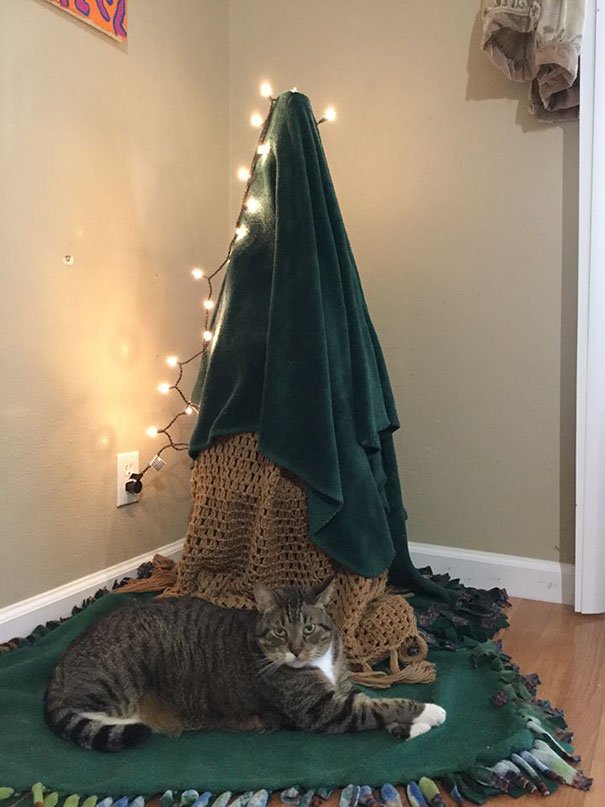 #19 Our Dog Proof Tree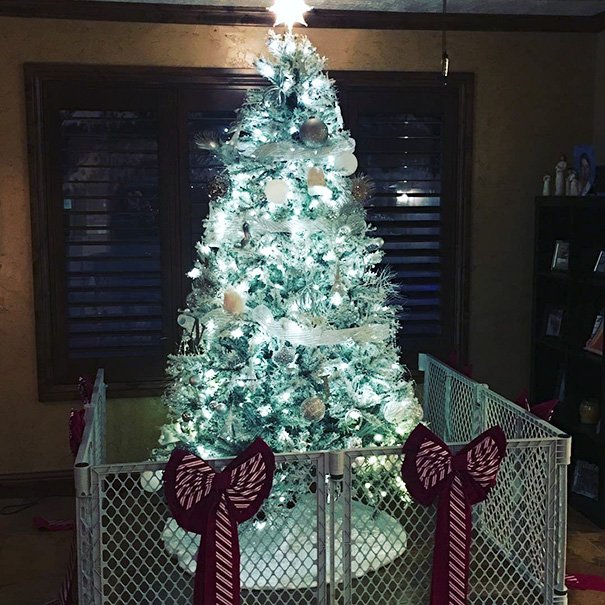 #20 My Buddy Decided To Cat-Proof His Xmas Tree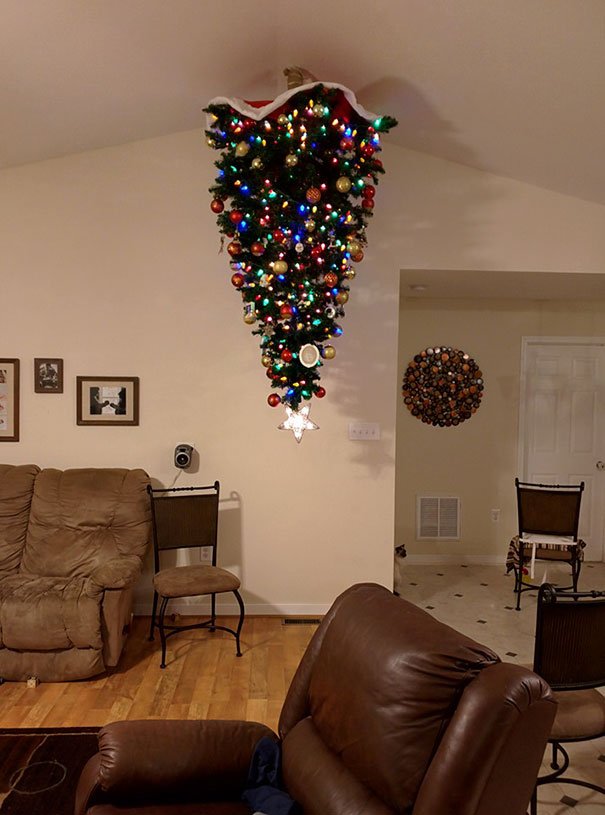 #21 A Cat Proof Christmas Tree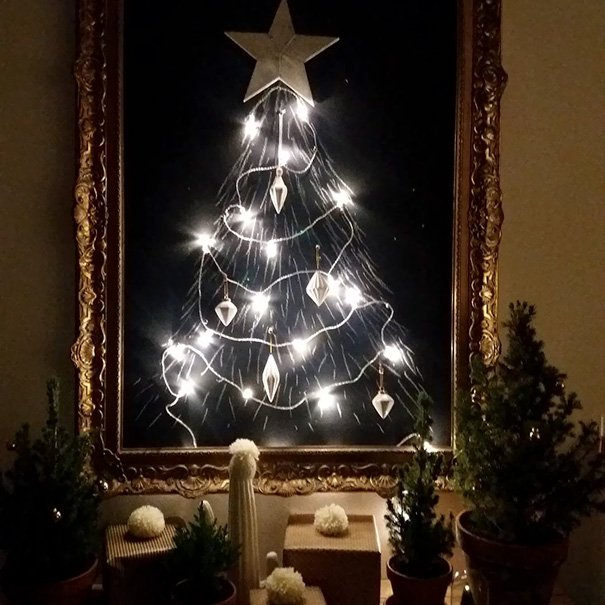 #22 The Problem Now Is That She Won't Stop Staring At It And Meowing Angrily Because She Can't Reach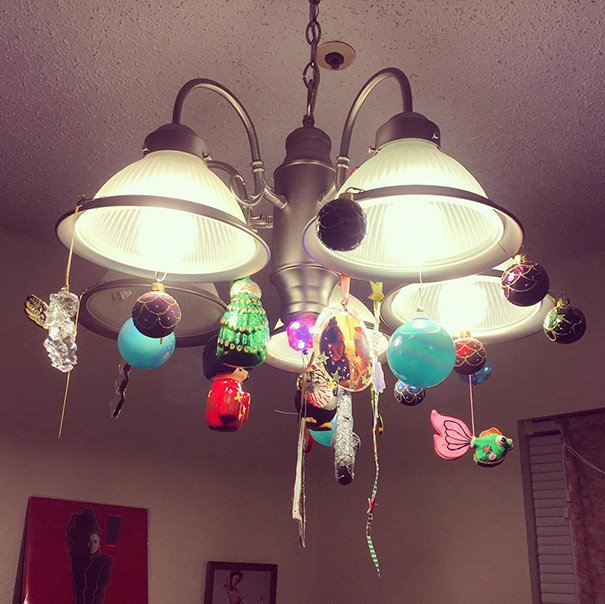 #23 Baby And Dog Proof Christmas Tree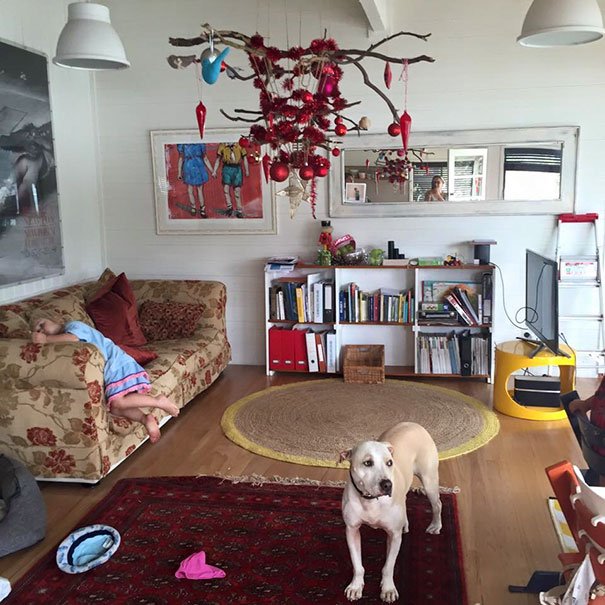 #24 Anti-gravity Holiday Tree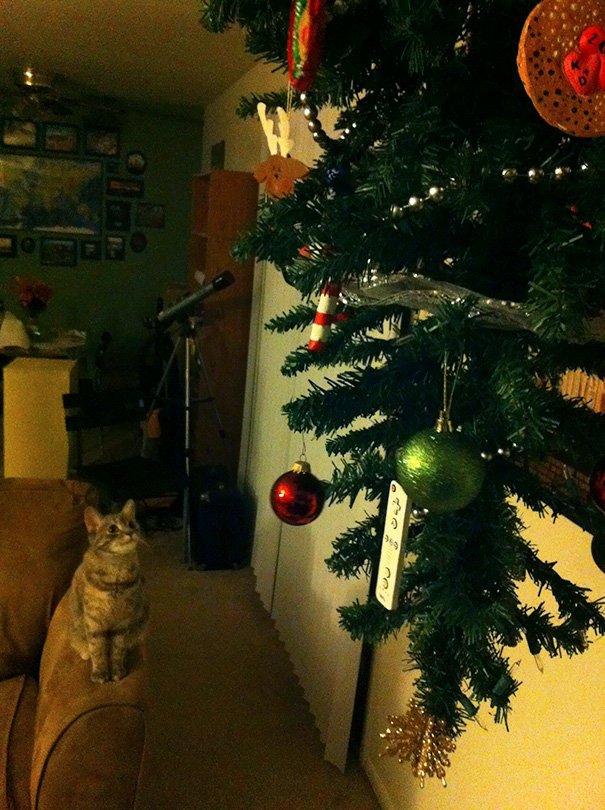 #25 You Shall Not Pass!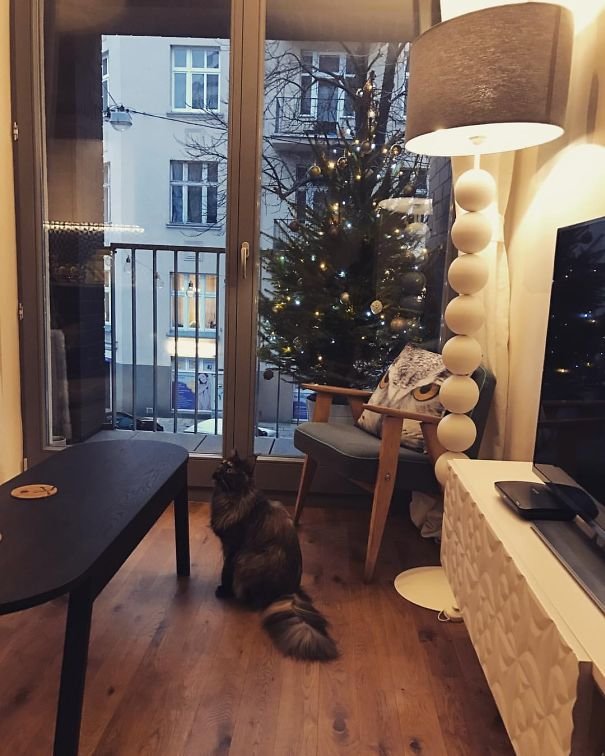 #26 Instead Of Putting Your Cat In The Cage Put The Tree In The Cage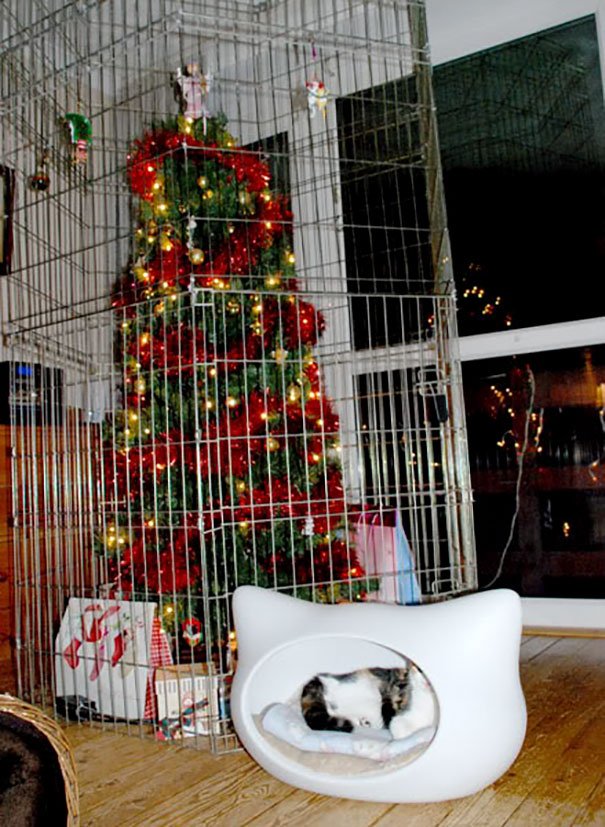 #27 So My Dad Told Me He Had To Dog Proof The Christmas Tree… This Was Not What I Expected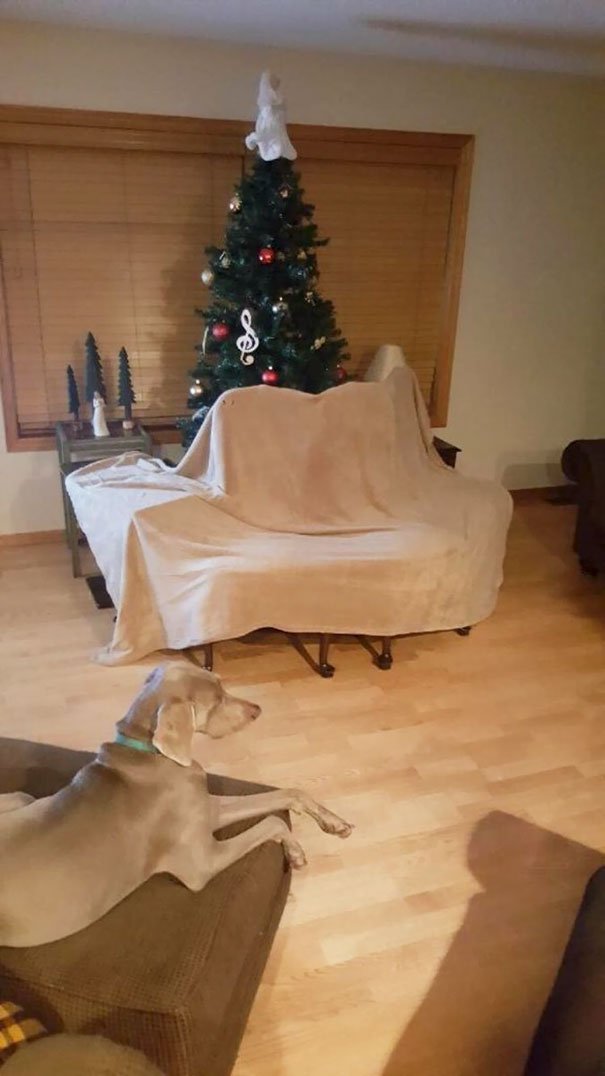 #28 Use Walls Wisely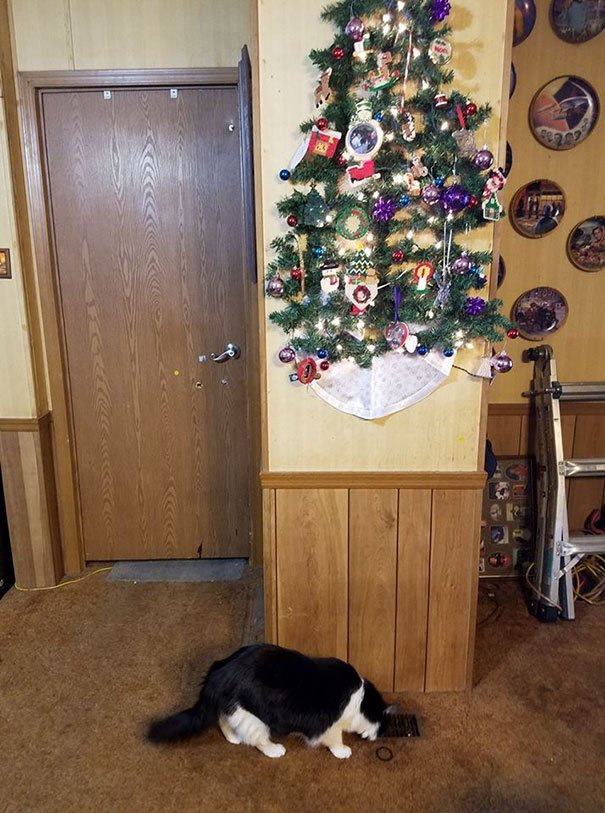 #29 My Cat Proof Christmas Tree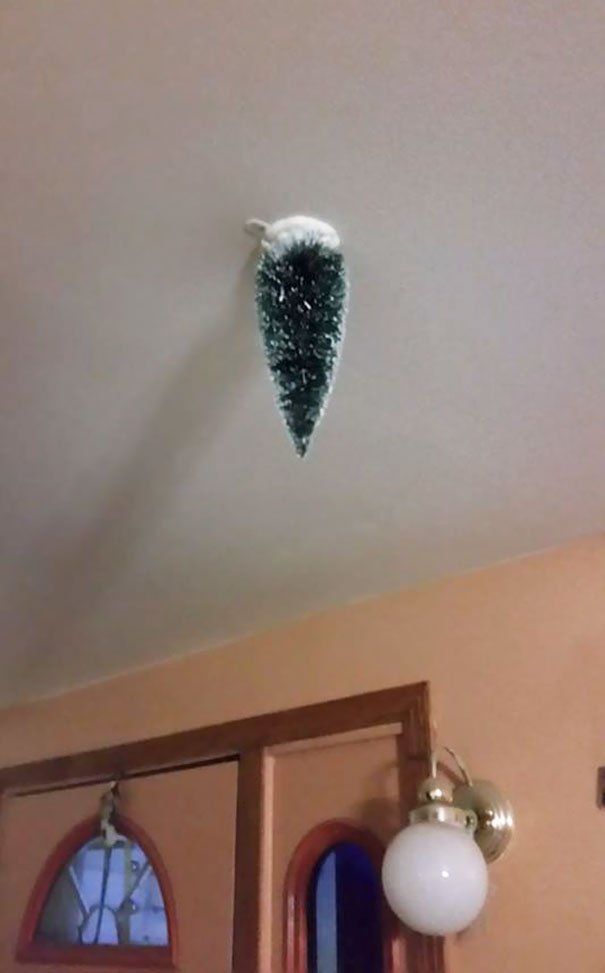 #30 The Cat Still Managed To Climb The Tree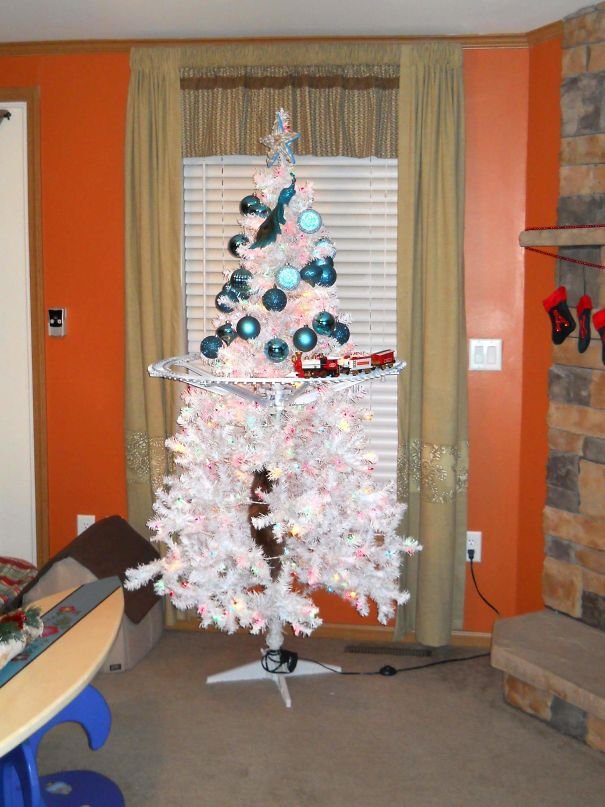 Please SHARE this post with your friends and family on Facebook!
Don't forget to ❤️ LIKE ❤️US on Facebook!
LIKE OUR PAGE