On Tuesday, France announced a ban on 'big screen' zones for the 2018 FIFA World Cup over fears of terror attacks.
Watch this video below: 
Video Credit: @DaHyundaiLawyer
France has recently been subject to several terrorist attacks which forced the country's ministry for the interior to take this decision.
The French interior ministry announced that the big screen zones will be 'completely forbidden' as part of the new security protocol.
"I remind all publicly-elected officials of the fact that 'big screen' zones are completely forbidden in public spaces," said a statement from the ministry.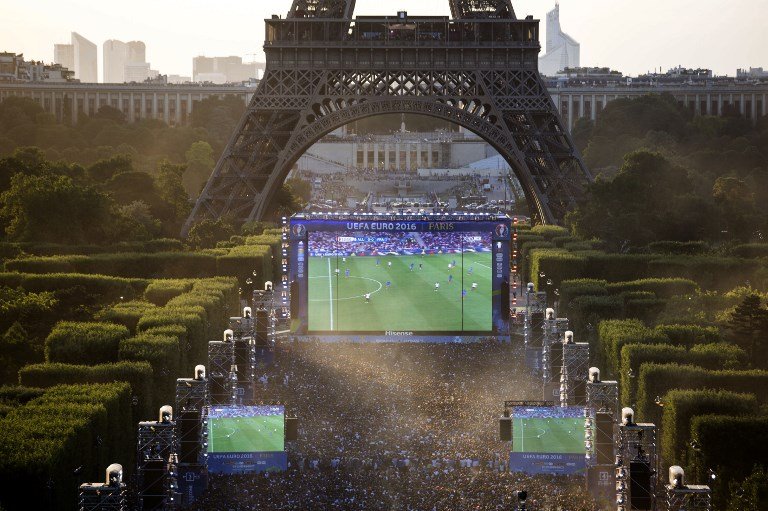 These fan zones are set up in public places where thousands of fans watch football matches on a giant screen.
'In the current climate of terrorist threats, the security procedures used at the last European Championship must be deployed again, with the same degree of efficiency.' the statement said.
But some metropolitan officials in France's minor cities may disregard this decision. But the ministry warned local councils about the terror attacks.
'These transmissions, organized under their responsibility, can only be held in closed or strictly controlled areas (stadiums, sports venues, conference centers halls etc.)' The French interior ministry said.
France has suffered several terror attacks in the two years and more than 246 people have fallen victim to terrorist attacks in France.
"Recommended Video –"Jackie Chan's Estranged Daughter And Her Girlfriend Are Homeless, Claim To Be Living Under A Bridge Due To 'Homophobic Parents'"
Enjoyed the article? Check out another interesting story below ▼
---

Share this story with your friends and family!
---