LIKE OUR PAGE

Wedding dresses are one of the most important dresses a woman will ever buy. It's the outfit that they will wear when they say the magic words that will bind you to your life for eternity. The biggest day of your life absolutely needs the best dress that fits you and your personality.
So many dress makers make all kinds of wedding dresses. Chances are, if they make it someone will end up buying it. Right?
Well, we're sure that was the idea behind these 18 dresses that will make you go "What were they thinking?" as you try to imagine even your worst enemies wearing these dresses.
Natural Beauty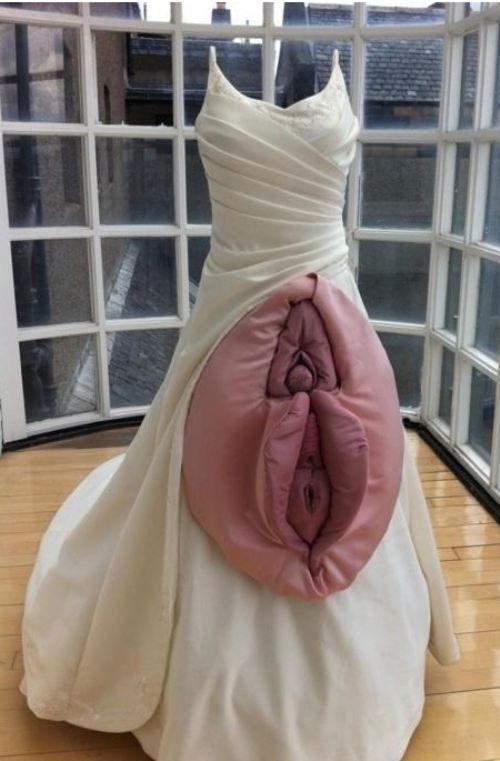 I mean… yes celebrate your vagina and your natural beauty but that isn't what we really meant. Keep the self love to just your girlfriends, girl.
Assets…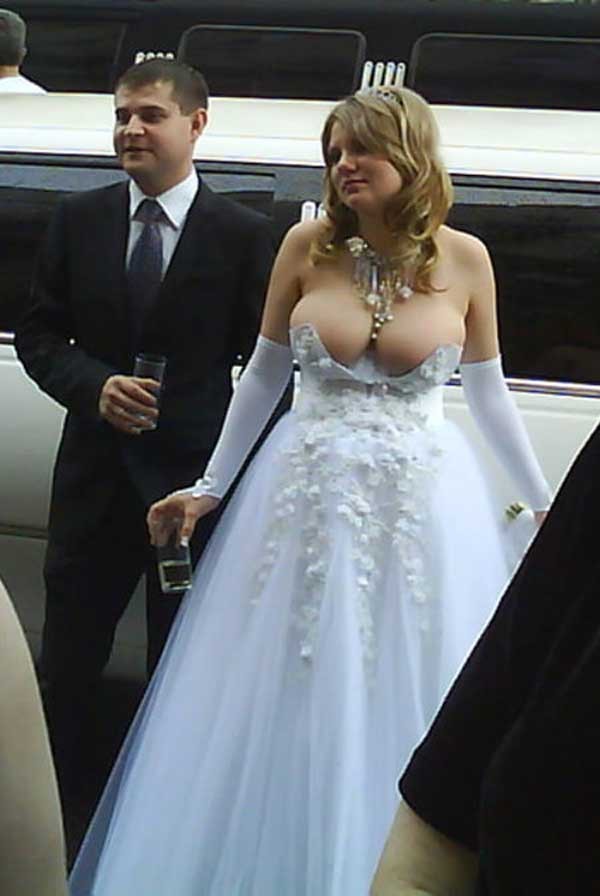 Who told this poor girl that this would be a good idea? They're here to see your marriage not your cleavage!
We're Going Square Dancing After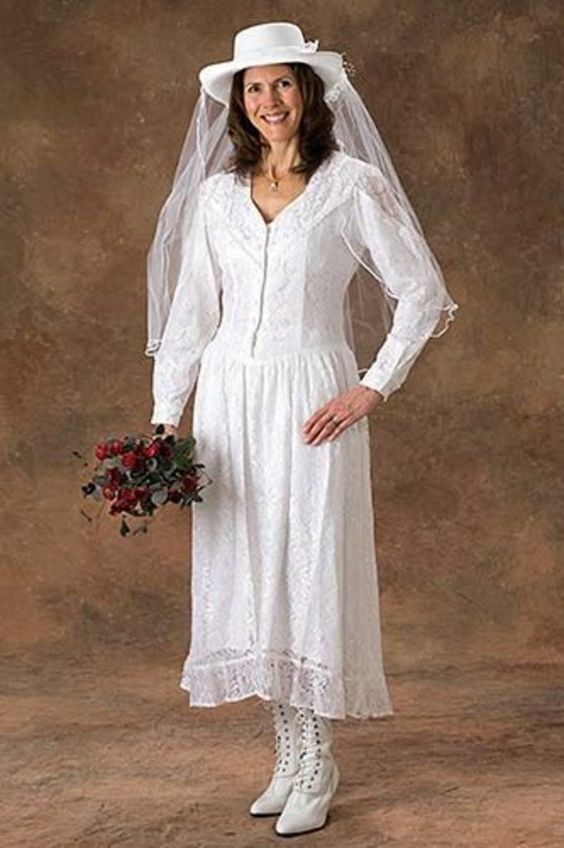 We imagine this theme was a lot better in her head!
Showing Off The Baby Bump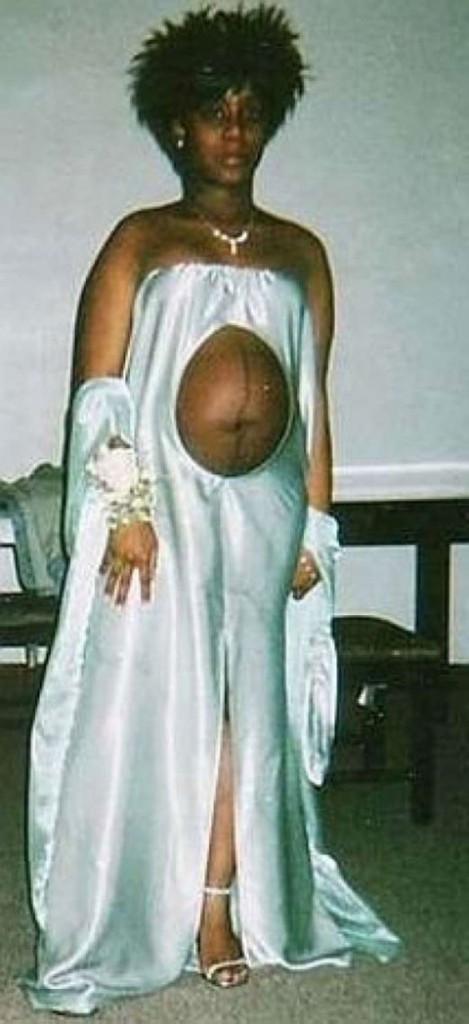 Baby bumps can be really adorable, but this isn't the way you should show it off.
Cake Dress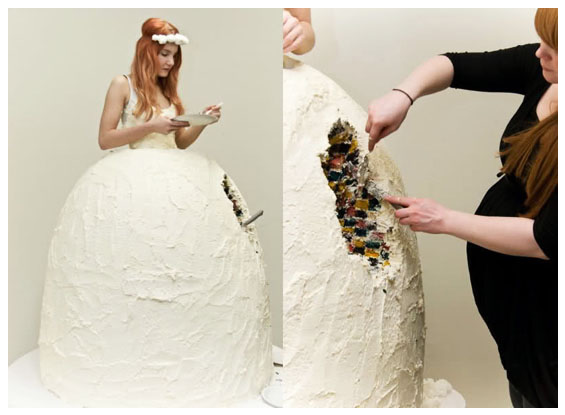 Secretly we think this is a pretty awesome dress, even if it is a little bit impractical. I mean how are you supposed to do the first dance in this?!
Hello Kitty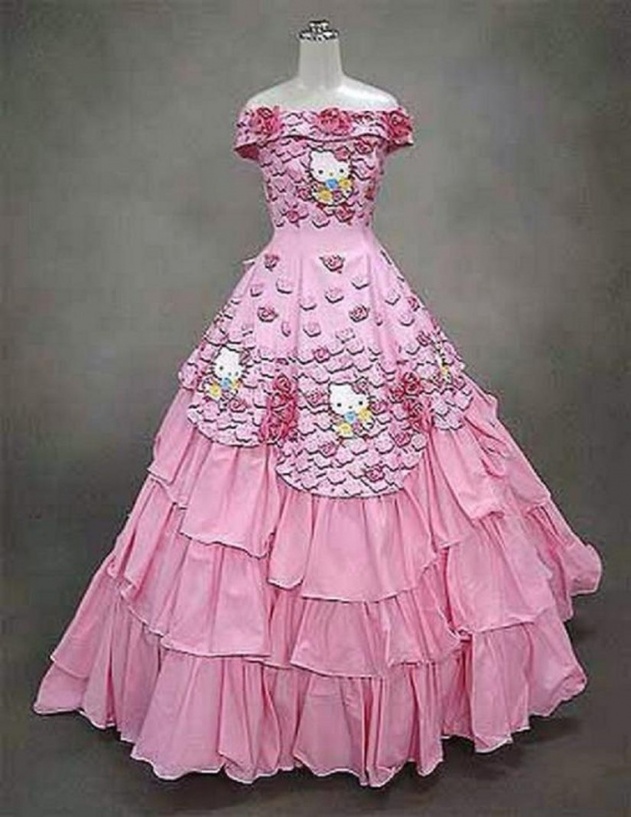 For the bride that always knew she was going to be with Hello Kitty on her special day.
The Wedding Dress, By Miley Cyrus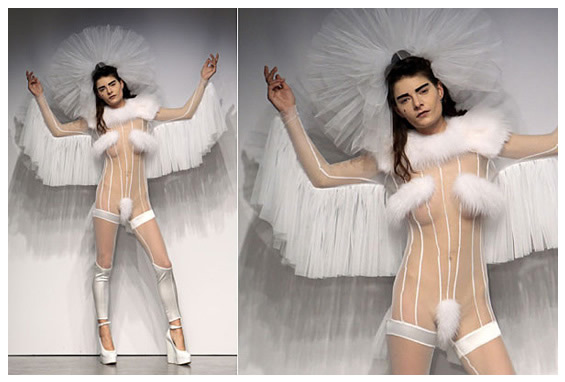 When you really want to show off all your assets at your wedding.
How About A Little More Conservative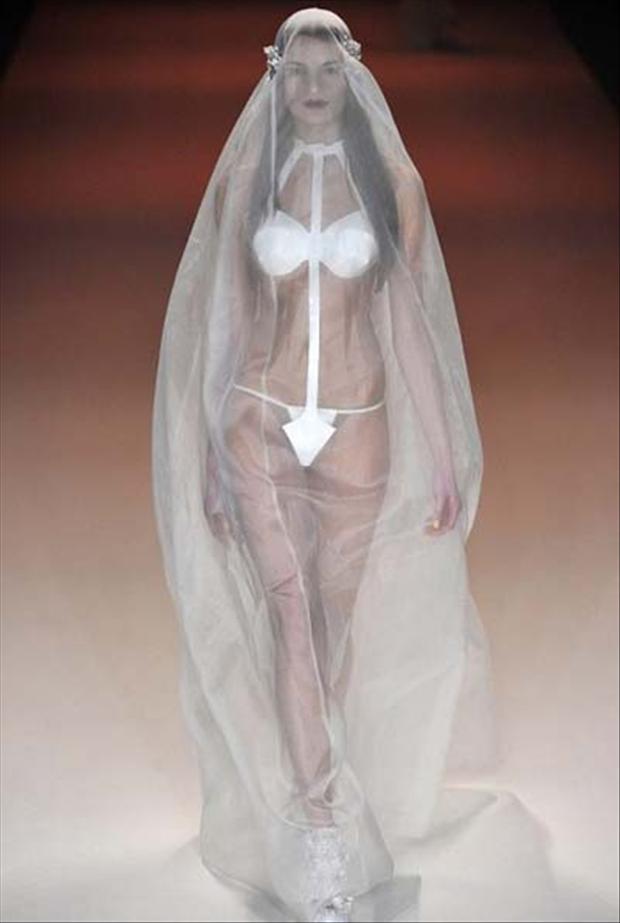 Covering a slight bit more has to count for something, right?
Cloud-9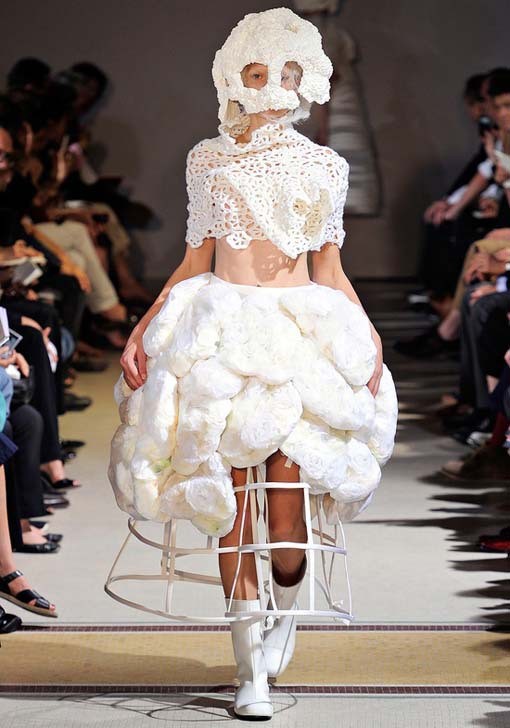 When you want to make sure everyone knows how you truly feel walking down the aisle.
The 'Poodle' Dress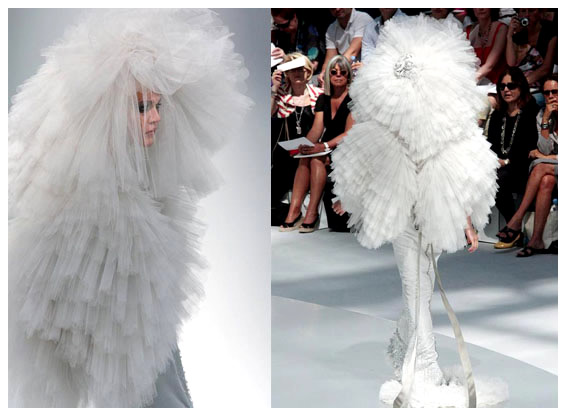 Imagine walking down the aisle with a poodle while rocking this beauty.
Balloons!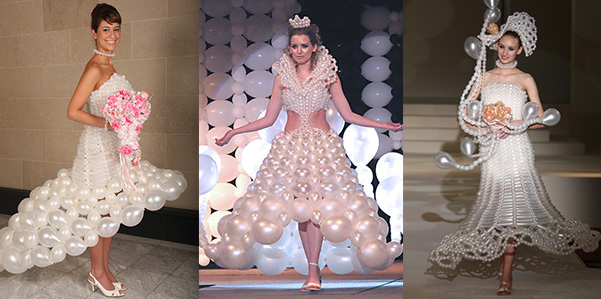 These dresses aren't that bad, but it's certainly not the most practical dress style.
A Toilet Paper Dress?!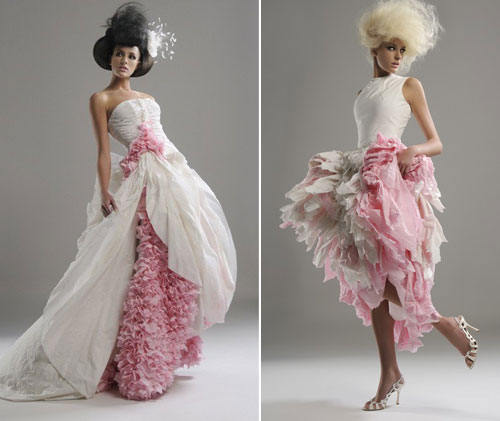 Sure you're going to save money, but please stay away from any and all liquids. Or let it get ripped at all.
[Faint Sound of Banjos Playing]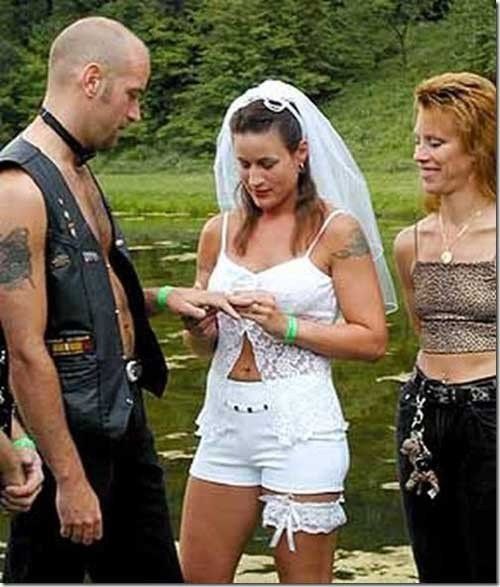 Is this the wedding dress you wear to a "shotgun wedding?"
Fashionable, Yes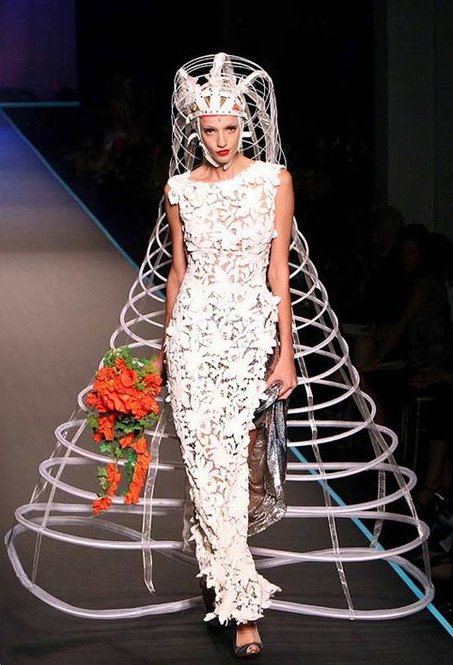 Practical? Not so much. Best to keep it at the runway and not in the aisle.
When You Want To Go ALL Out

If that last dress wasn't classy enough for you, how about one that requires able-bodied men to hold your veil up? This dress offers it all, except for a way to fit it inside anything that can't fit a bus.
Bouquets Are So Last Year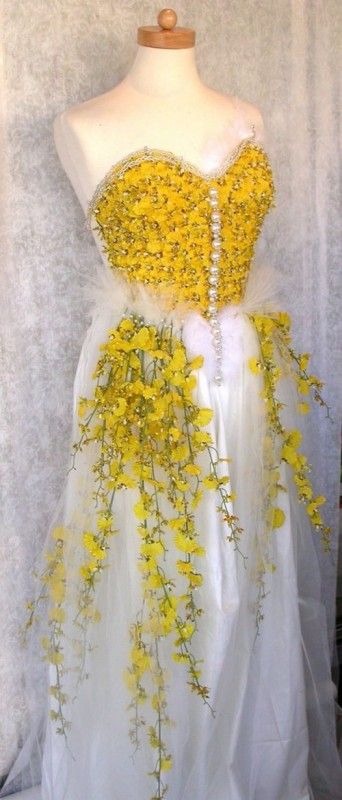 I have all mine built right into my dress!
The Dress Of A Housewife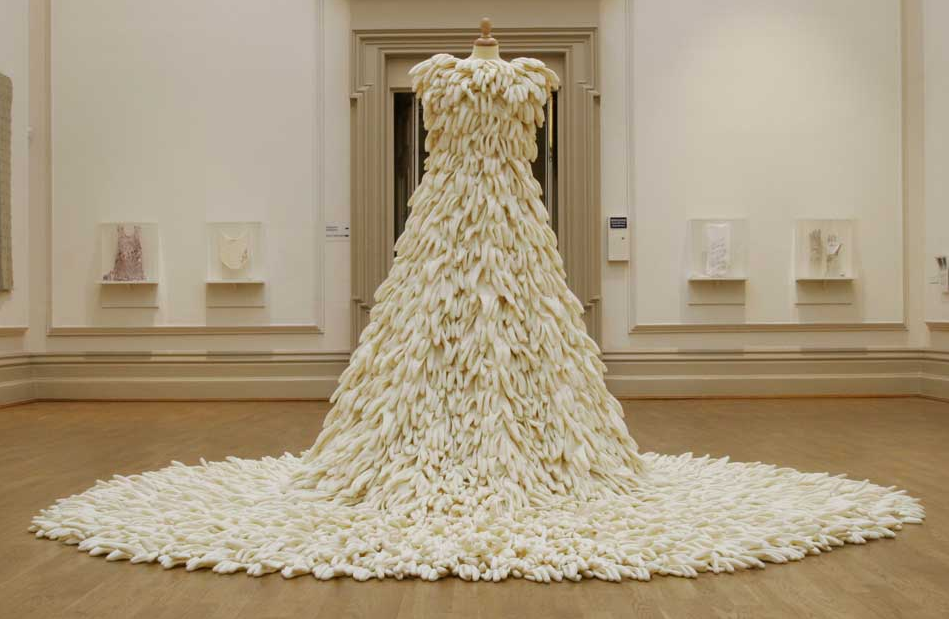 If you're destined to be a wife that stays at home and cleans the home, there's no dress more fitting as it is a dress made out of household gloves. That's right, it's made out of 1400 household gloves so you'll have enough for the rest of your life.
Body Paint!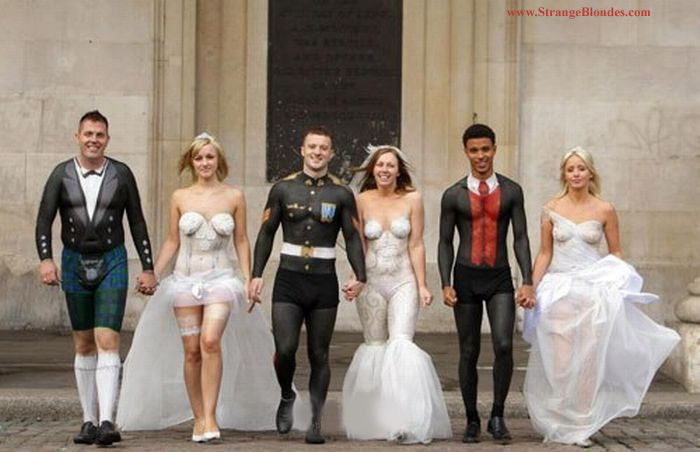 Who needs a dress anyways? Just paint one on your body and go in your undies!
The Nudist Dress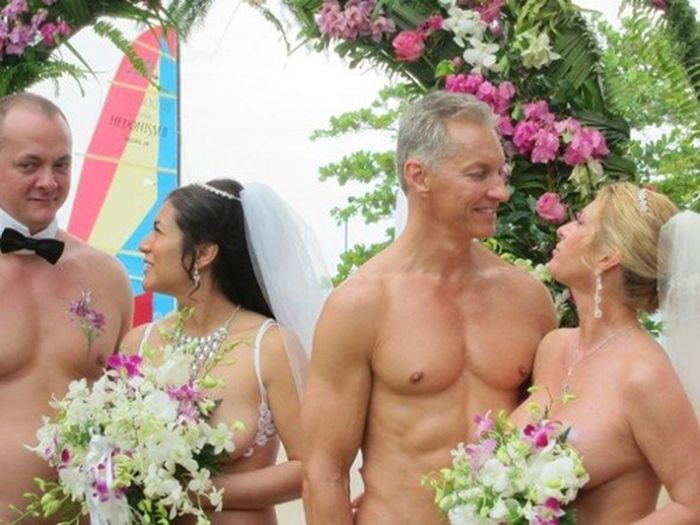 Get married like the day you were born, butt-naked! No more secrets for the newly weds.
Tell us what you think of these dresses! Are there any weird wedding dresses you think we've missed? Would you ever wear these yourself? Let us know down below!
Please SHARE if you found this article amusing!
LIKE OUR PAGE