If you're a normal person, you probably hate doing your laundry. No matter how advanced the technology may get, doing laundry will always remain one of the boring tasks ever.
But to make this task easier and quicker for you, we've put together some useful tips. These tips will also help you take better care of your clothes.
1. Remove makeup stains by using shaving cream
Some types of lipstick and foundation can stick to your clothes forever, and it's nearly impossible to remove them by ordinary methods. However, you can easily remove them by applying regular shaving cream on the stains before washing them.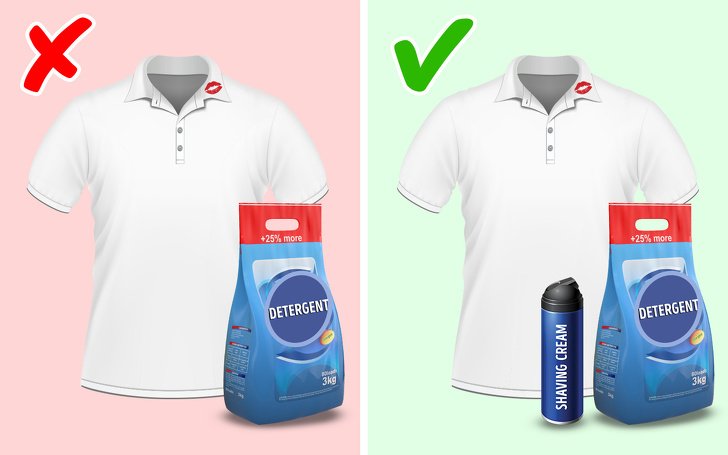 2. Wash dirty caps in your dishwasher
If you wash your cap in the washing machine, it may lose its shape. To avoid this, you can wash your cap in the dishwasher. Place it on the top shelf and wash it by a full cycle.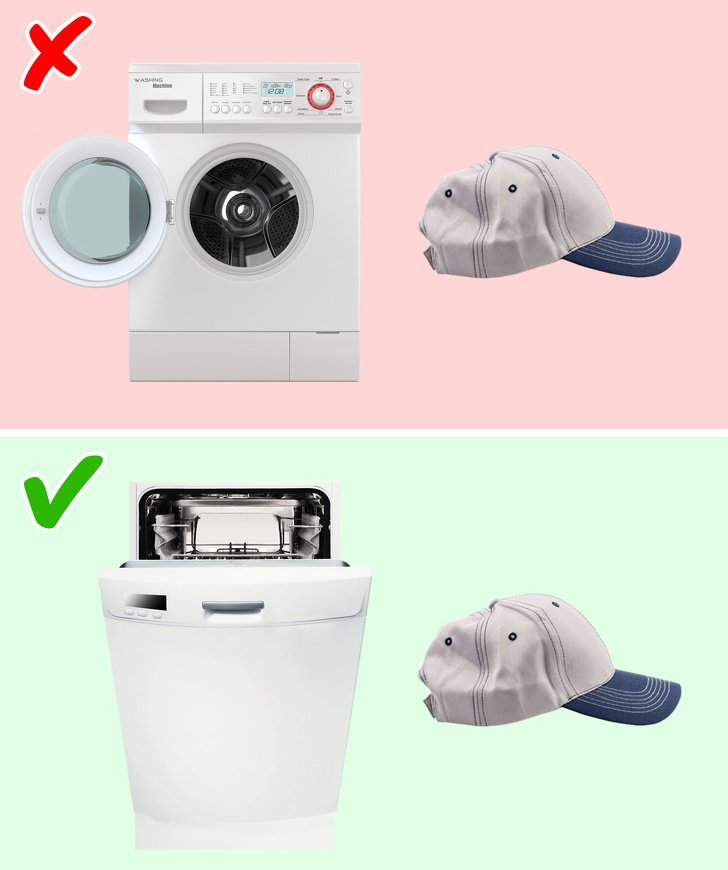 3. Wash dirty socks in cold water
Usually, the dirt and sweat in your socks are protein-based, so you shouldn't wash them in hot water. Doing so, the dirt inside your socks will stay there forever. That's why you must wash your socks in cold water.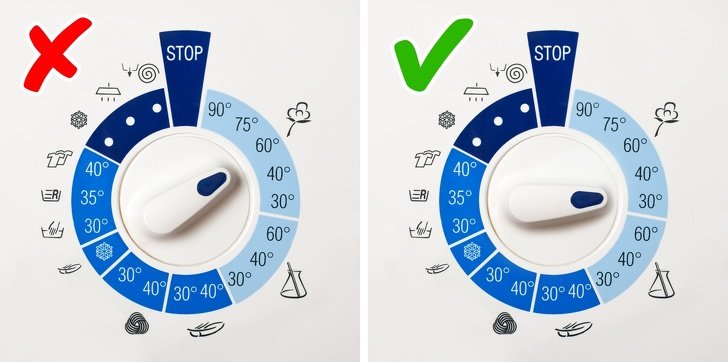 4. Use a hair dryer to remove stubborn stains
A quick and effective way of removing old, non-protein stains is to heat the clothes with a hair dryer before the application of a detergent on the specific areas. After that, just simply wash them in the washing machine.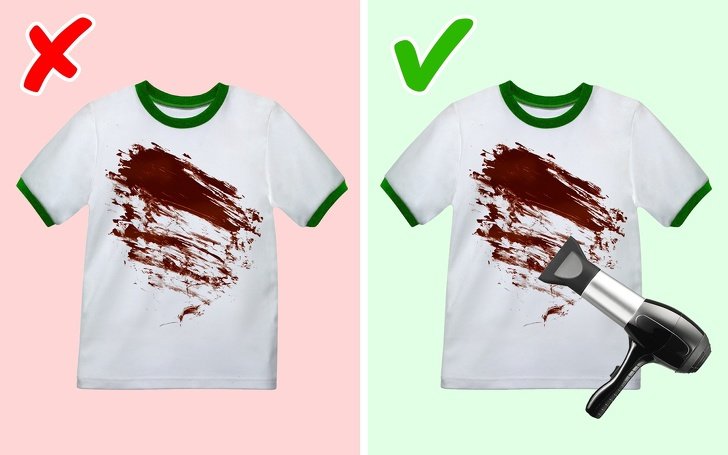 5. Add tinfoil balls in the washing machine
Adding tinfoil balls in the washing machine will completely solve the problem of static electricity in the clothes because they can absorb the charge.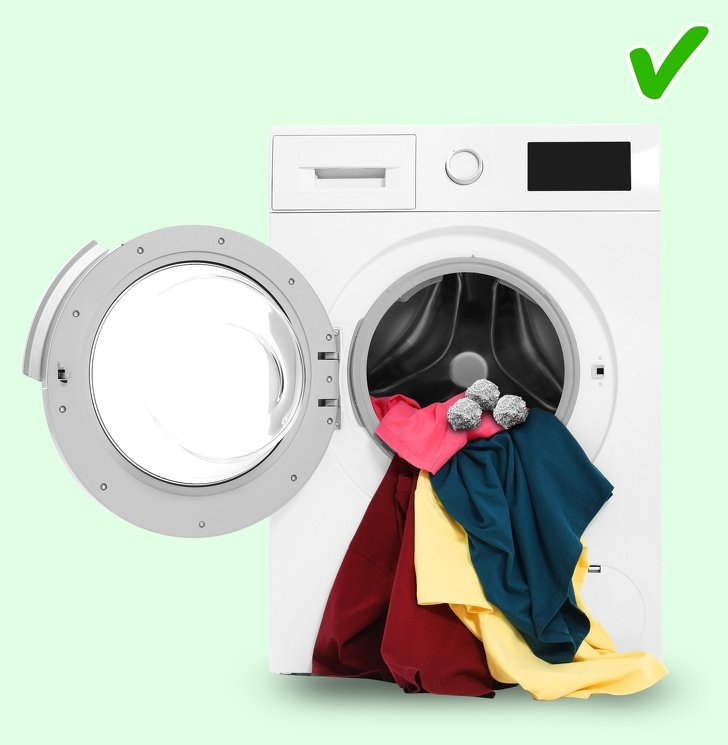 6. Quickly dry your laundry by using towels
You can quickly make your laundry dry by hanging dry towels between your washed clothes.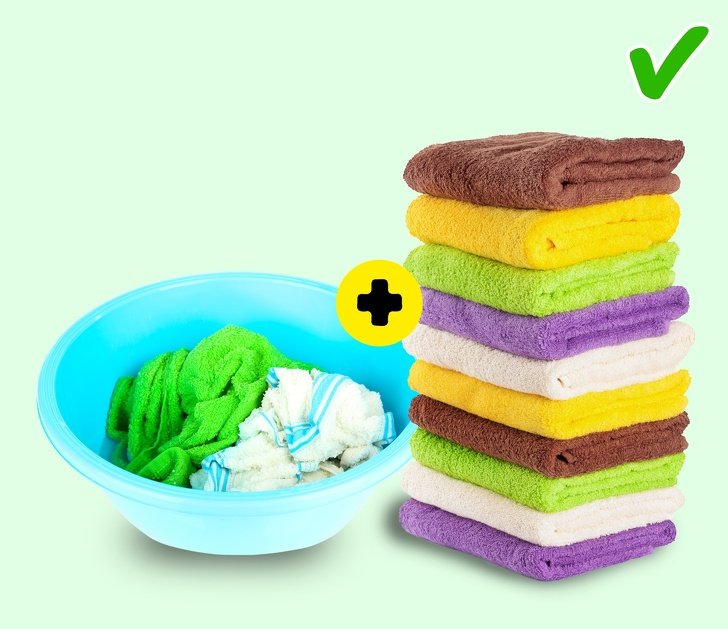 7. Clean the washing machine by mouthwash
Although special detergents are available in the market that can wash and disinfect your washing machine, you can also use a mouthwash to get rid of all the fungus, mold, and harmful bacteria.
Just pour half a glass of a regular mouthwash into the machine and start the full cycle.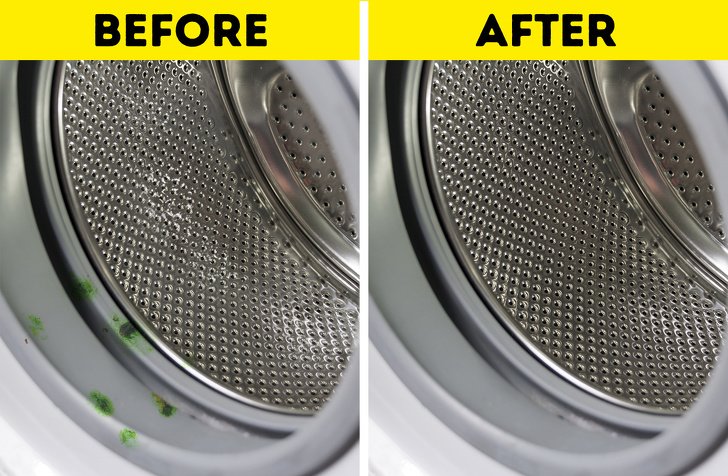 8. Wash socks by special bags
The disappearance of socks in the laundry is a common phenomenon but it can be easily avoided. You can buy special bags designed for the purpose that can keep the socks of each person separate throughout the process.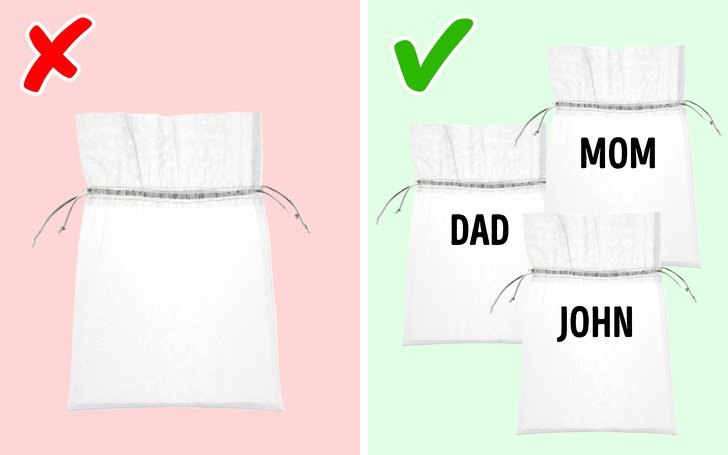 9. Use aspirin pills to whiten your dull clothes
Adding aspirin pills into your washing machine can easily retain all the whiteness in your clothes. It is because of salicylic acid that can absorb certain chemicals and have an effect similar to bleaching.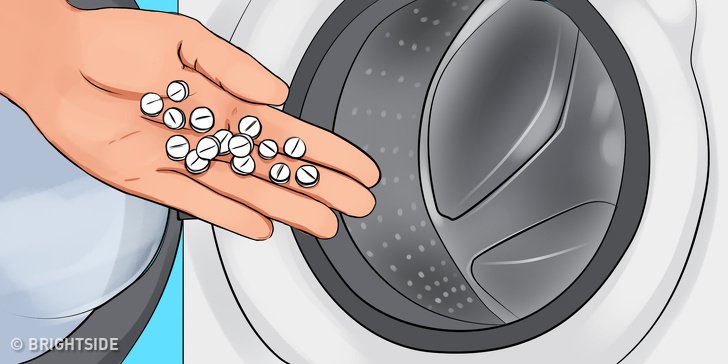 10. Don't leave your clothes out for a long time
If you leave your clothes out for a long time, their fabric will become resistant to thermal impact. That's why it's easier to iron relatively damp clothes as compared to the ones that have been dried for a long time.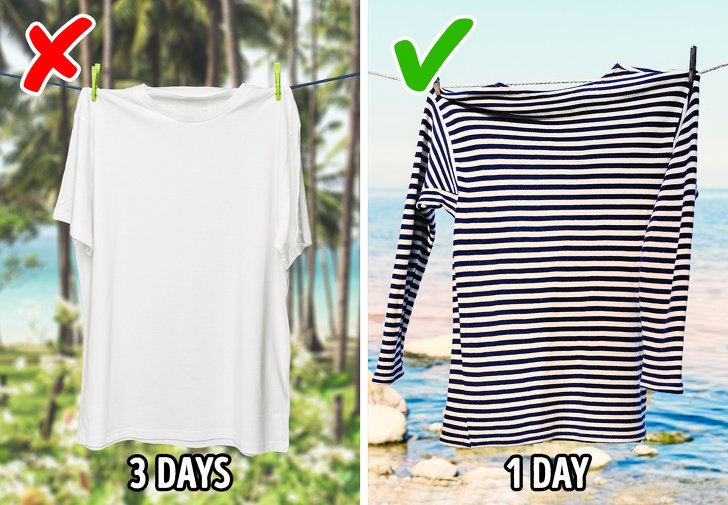 11. Restore shrunken clothes by baby shampoo
It may seem a bit odd but it's true. Baby shampoo can bring back your shrunken clothes to their initial size by flattening their fiber. Just add a little baby shampoo or conditioner in warm water and allow your clothes to remain soaked there for at least 10-15 minutes.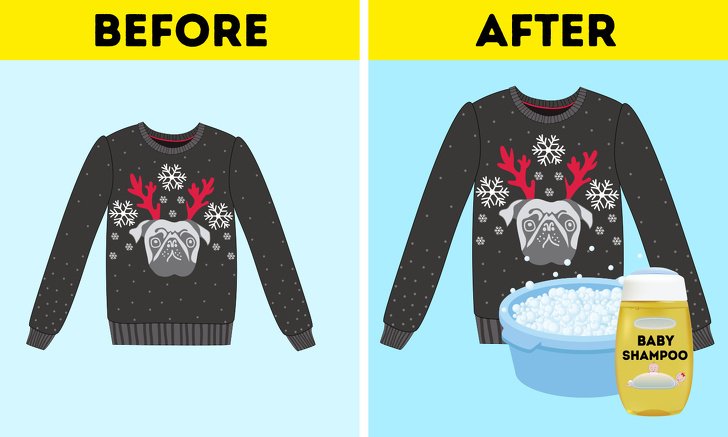 12. Never use conditioner on white clothes
If you want to whiten your clothes, don't use conditioner. There are special bleaching agents that are available in the market for the purpose, and nothing works better than them.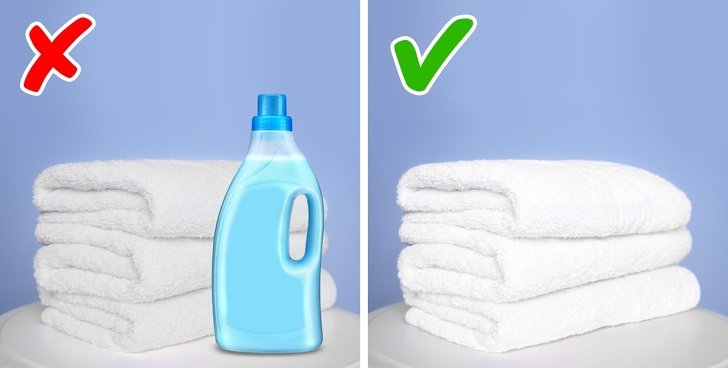 13. Don't wash different types of clothes together
Mixed washing can severely damage the clothes made of thin fiber. Moreover, they also need less detergent as compared to clothes with heavy fabrics. That's why you must sort your clothes by the type of their fabric rather than their color.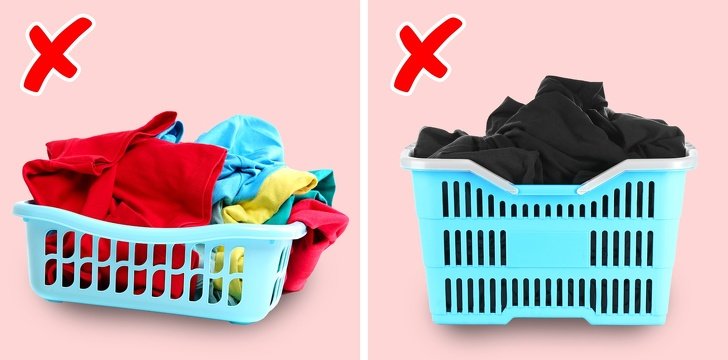 Recommended Video
"13 Simple DIY Car Cleaning Hacks To Keep the Inside and Outside Of Your Car Spotless"
Enjoyed the article? Check out another interesting story below ▼
---

Share this story with your friends and family!
---