Ten-month-old Luis Manuel Gonzales, like other infants his age, is curious about his environment. He wants to explore, reach out, and taste everything. Luis can adapt fast, and he is also learning to speak.
Sadly, he is trapped in a body which cannot crawl or walk. Although he has high spirits, Luis weighs 62 pounds, the perfect weight for a healthy 9-year-old according to Centers for Disease Control and Prevention.
Even doctors are confused why Luis is getting big so fast. When his mom gave birth to him, he already weighed 7.7 pounds, just like the weight of his 3-year-old brother.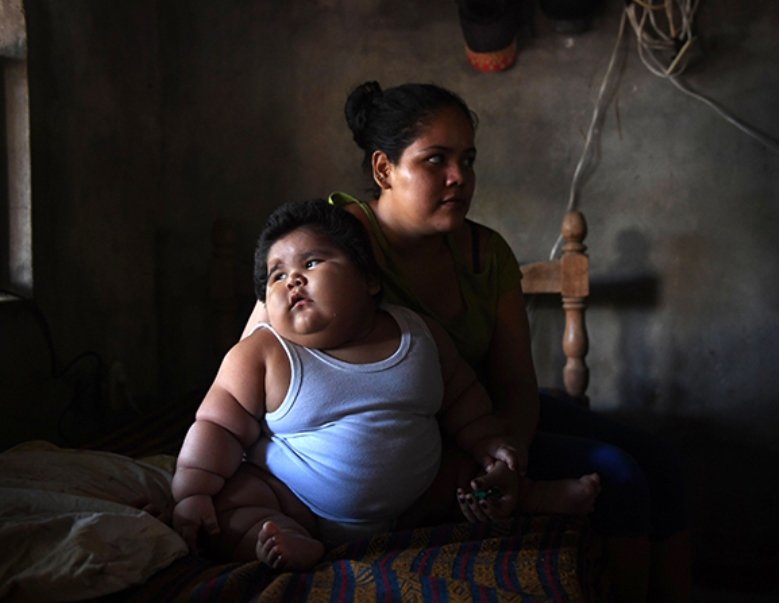 NTD
In the first two months, Luis tripled his weight and kept growing faster than normal babies. "I thought it was because I had good breast milk," his mom, Isabel Pantoja, said.
Although Mexico is one of the top countries afflicted with childhood diabetes and obesity, Luis' case is different. He might need medical treatment to get through this, but his family cannot afford proper therapies.
Mario Gonzales, Luis' father, earns about $200 per month. They live in a cement-block house, which is still not painted and lacks some of the essential items.
The couple learned from a pediatrician that their child might need hormone injections, which costs 555 dollars each.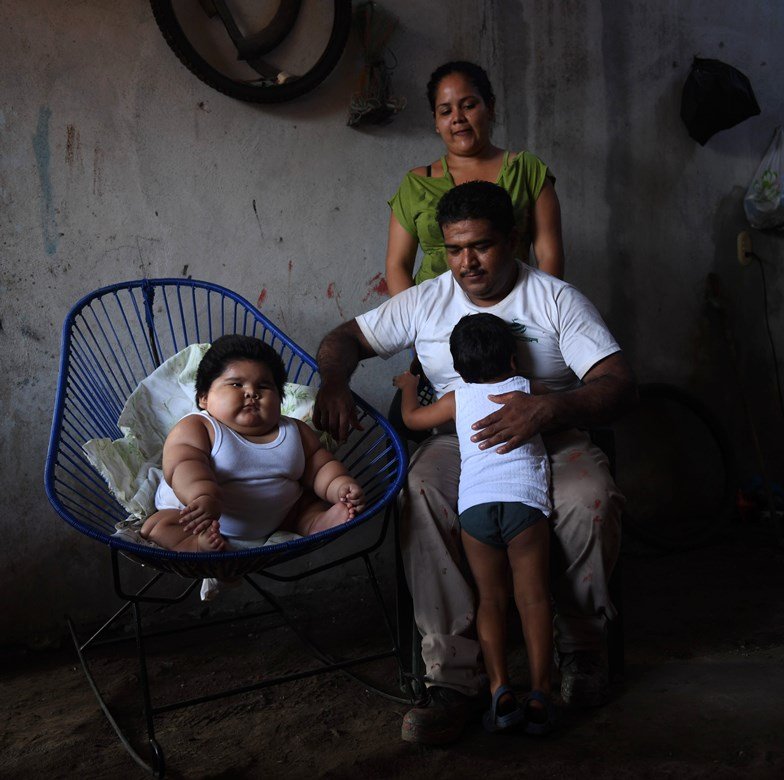 NTD
To somehow raise funds for Luis, Isabel and Mario decided to set up a bank account and create a Facebook page hoping that people can make donations for their child.
Every other day, Isabel takes Luis to the doctor's office for blood tests. However, they still haven't figured out what's wrong with the 10-month-old. In addition to expenses, getting Luis to the hospital is also a difficult task. Lifting him out of the stroller is very difficult for the 24-year-old mother.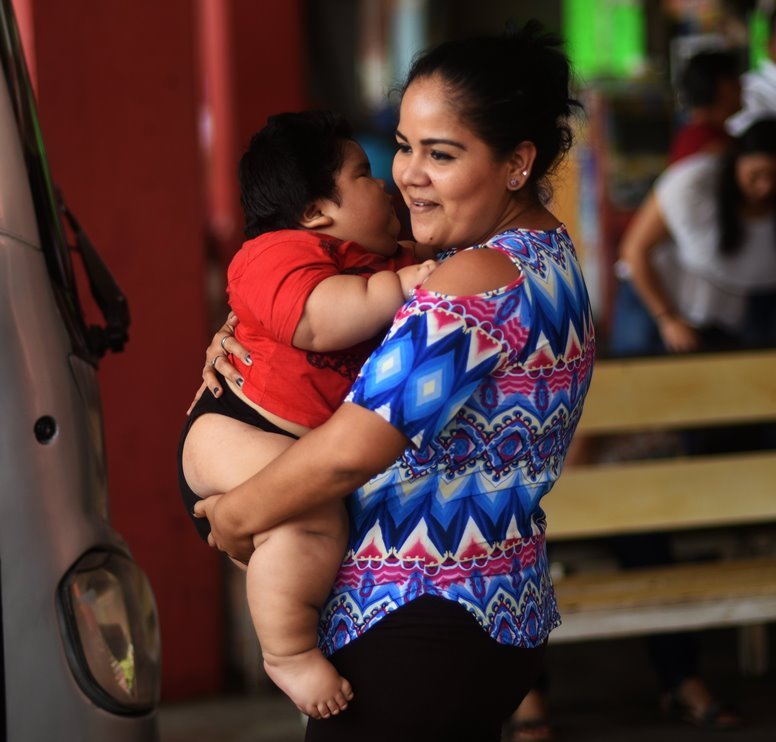 NTD
At one point, his previous stroller broke down on the way to the hospital. It was also difficult to look for a stroller that can accommodate his weight.
Some doctors think that the child might have Prader-Willi Syndrome, a condition in which children have weak muscle tone and unsatisfied appetite. This genetic disorder also delays the development of the brain.
But Luis doesn't always crave for food. He is actually active and alert. However, even if he wanted to crawl, he couldn't do it because of his enormous weight. The most physical activity he can do is just sit upright.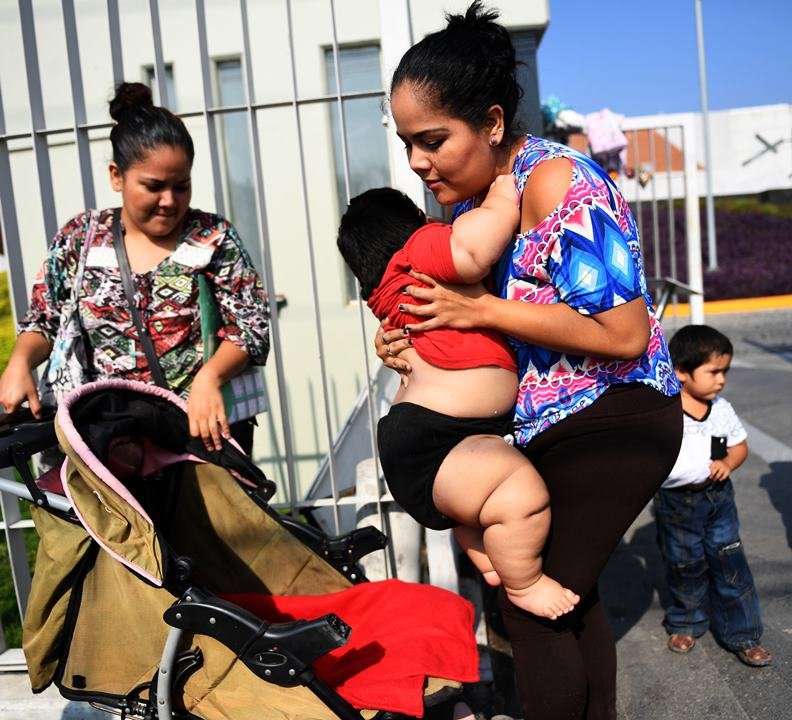 NTD
When checked by other doctors, they think that Luis has a glandular disorder. Surgeon and nutrition specialist Silvia Orozco said that Isabel might not have consumed certain nutrients during her pregnancy. This could've caused the glands to atrophy or degenerate instead of helping Luis manage his metabolism.
Orozco sent an analysis of tissue samples to the United States to help in finalizing her diagnosis. If the problem is really atrophied glands, hormone injects may let Luis control his body growth. Then, he can be healthy again and live a normal life.
NTD
What are your thoughts on this? Do you feel bad that 10-month-old Luis has to suffer this health condition? Let us know in the comments section below! Don't forget to SHARE this story to remind women the importance of eating nutritious foods during pregnancy!
Recommended Video!
"Kid Scares Pregnant Mom So Badly Her Water Breaks"
Follow

@smalljoys_of_life
Enjoyed the article? Check out another interesting story below ▼
---

Share this story with your friends and family!
---